Life hasn't been too interesting to talk about lately, but the year is winding down and I feel like it's time to hop back onto this thing and round it out.
I am uninteresting in the best way possible, though… it's not a bored way at all, just a "my life is pretty predictable and I'm enjoying the monotony right now" kind of way. Work is fantastic, then we cook, chat, watch our shows, and do it again the next day. Holidays and other to-do lists have come and gone and are (always) coming again, and just getting to the next day while enjoying the little moments is pretty much all I need right now. Everything is sort of cyclical, and I never thought I'd enjoy the simple predictability like I do.
My parents visited for three days for Thanksgiving… which I think they're just crazy for, but I absolutely loved it! (Flying all the way to California from Virginia to just spend three nights qualifies as crazy in my book, but I won't ever refuse!) I hosted Thanksgiving for the first time ever, it was my first Thanksgiving not at home with our families, it was my first Thanksgiving without my Grandmother… it was a lot of firsts. It was also the first time I'd seen my parents since May and their first trip to Southern California, so we played tourists at the local beaches and felt like we hadn't been apart for a day.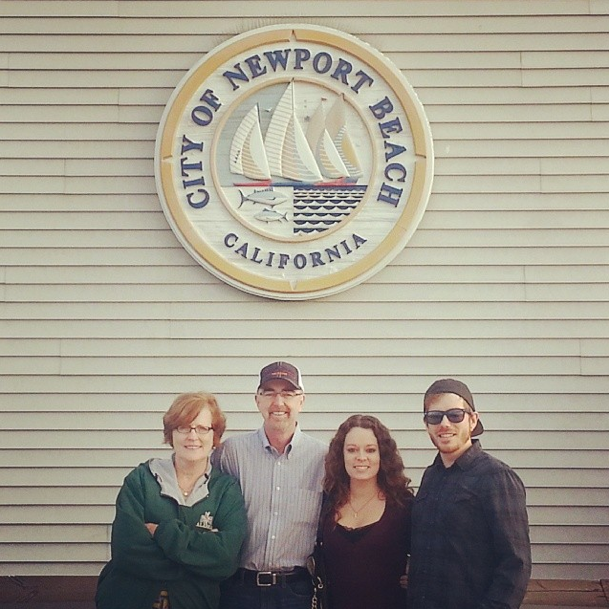 I'm counting the days until we head to Virginia for Christmas [11] and I can't wait to see my parents again, my brother and sister-in-law, my cousins, my aunt and uncle, my farm, my bed, my ZOE (of course!) and then Dan's parents and sister, and grandparents, and uncles and aunts, and cousins, and his home, and his puppy, and then the Good Times Crew! And Macado's sandwiches, and Red Rooster Coffee, and real barbeque sauce, and southern food for days. And gas under $3.50 a gallon. And hugs from friends, and our mountains, and the reminder that home will never go away.