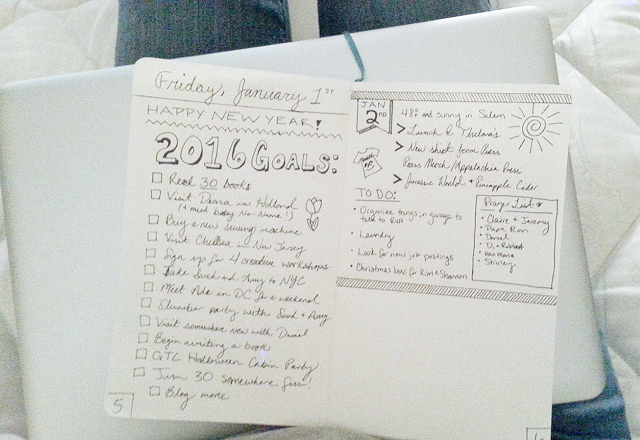 > Dan and I are feeling like professional movers at this point. Three moves in six months? Not a record I'm sure, or something to be proud of—we're exhausted, really—but here we go! We applied for and were approved for an apartment in downtown Richmond last week and will get the keys tomorrow morning!
We'll be living on the top floor of an old converted warehouse, a common style of living in the heart of downtown Richmond. The city is rich with history and most of the buildings lining the James River had something to do with the tobacco industry back in the day. Our unit has polished concrete floors, seventeen foot ceilings, and nine foot tall industrial windows. I'm really excited to get into our new space and share photos (before and after)!
> One thing I decided I would do this year is go back to paper with my planning and to-do lists. I also wanted to journal a little bit each day. Late in the evening on January 1st I took off to Barnes and Noble to pick up a fresh Moleskine notebook, which I've turned into my own version of a bullet journal. I combine the to-do functions of bullet journaling with my own little note-taking and doodles and charts to make it really work for me, and I'm loving it so far! I have a page for my 2016 goals, one for the list of books I've read this year, and I'm sure I'll have a bunch more. Any suggestions?
> I have a ton of links to share today…I couldn't help saving things even when I wasn't blogging through the holidays!
Watching
Reading
Blog Love
On the Internets