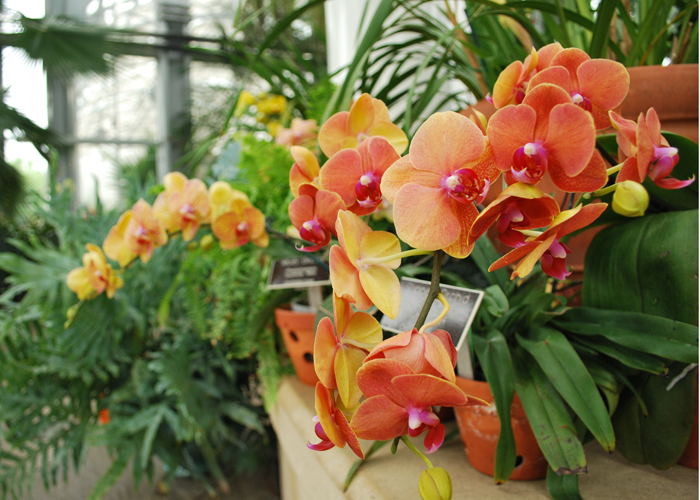 Hi there blogland! Did you forget about me? Miss me, maybe? Maybe you noticed I completely disappeared and were a bit worried. (Thank you to those who actually did reach out with concerns! You know who you are, and you're so sweet.) Good news is I'm alive and well.
It's been 49 days since I last posted, and so much has happened since then. My unannounced and unexpected break from blogging was as much a surprise to me as it might have been to others. I noticed that several other online friends took similar breaks of varying lengths over the past couple of months and I can't help but think that I'm not the only one who was becoming weary from trying to keep up with the [blogging] Joneses. Sometimes you just need a step back. I kept waiting to miss blogging before I came back, but that feeling never really came the way I was expecting it to. I think the only reason I'm doing this now is because I miss my blog friends and want to return to being a part of that community. I also really love having this online journal of my life; looking back is always so good for me.
I'll be honest: I was nosediving toward the bottomless pit of the lowest low the last time I was around. I went through a really rough patch for a few weeks. Maybe it was a long time coming, but I wasn't expecting it to knock me down so hard. Depression and anxiety are nothing new for me, but it has been over five years since I felt so low. I think you forget how terrible and hard it was "before" when you're doing really well; I could have gone without the reminder, but it is what it is. I'm doing much better now and hope I don't feel that way again (ever would be nice, or at least for a very long time).

Like I said before, a lot has changed in the past couple of months!
• Eager to lift my spirits, I got a part time position at a coffee shop just a few blocks from our apartment. This helped me more than I could have expected. I've been working there for about a month and really enjoying it. It's amazing how a little human interaction and meeting new people can really turn things around for you. Our shop is really busy and I love being a barista again and interacting with customers.
PS – Several actors and actresses from PBS's "Mercy Street" (a Civil War drama filming here in Richmond) frequent our shop and I've had more than a few starstruck moments at work! So fun!
• Besides the coffee shop, I've been interviewing around town a lot. I attended a seven hour interview(?!) this past Wednesday for a company who wanted me to meet various department heads. I think they're pretty serious about me, so we'll find out in the next couple of weeks. I'm only 90% convinced though; returning to a full time job has its perks, but I've become fairly accustomed to my freedom and flexibility. It would be nice to have my weekends back, though. Time will tell.
• Dan and I are really enjoying Richmond, especially now that it's getting warmer. We're trying all sorts of new restaurants and really starting to feel like this is "our city." Since I last posted, we've been to three concerts (our favorite shared pastime); we saw Mutemath at The National in March, Underoath(!!!) at The NorVa in April (a reunion show ten years in the making!), and then Hands Like Houses this past Monday at the Canal Club.
• My cousins visited during their spring break, which was one of my favorite things that has happened recently! I've also been to street art festivals, exploring botanical gardens with a new friend, having pizza nights at friends' apartments, celebrating birthdays, making flower crowns with a childhood friend, having lunch and dinner dates with Roanoke friends, having impromptu reunions with my high school best guy friends, and celebrating three girlfriends' sweet little new babies.
Life is good. Amen, hallelujah.
I don't know how often I'll be around now, but I'm back! I don't think it will be planned and scheduled and marketed the way you're "supposed to blog" now, but I do enjoy this space. Thanks for sticking around.
And oh yeah! Welcome to my new WordPress blog! My travel posts are much more organized now. I felt like this return was the perfect time to premiere my newly designed online space. =)