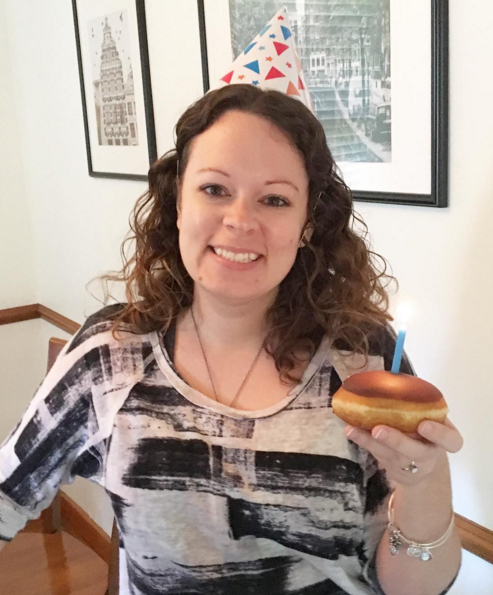 It's official: am no longer in my twenties. I'm not freaking out about it, or sad, or feeling "old." I feel just the same as I did yesterday. I am completely fine with turning 30. And I mean, it's my birthday, so I'm actually a little excited!
According to about a million different articles and blog posts over the past few years, there were a whole lot of things that I was supposed to do before I turned thirty (because apparently all fun ends after you cross that invisible line.) I may not have accomplished everything I ever thought I would by this time in my life, but I can only think of three of them at this moment: I haven't bought a house, I haven't had kids, and I haven't been to Paris…fifteen year old Emily would be totally shocked. (Did you ever have to write a paper in high school on where you saw yourself in ten years? hahaha)
But thirty year old me is really happy with my life so far. Perhaps those things will come in the next five years? Right now, I can only say how completely wonderful these thirty years have been for me. Some parts of my life have been really hard: I have lived through the deaths of family members and close friends; I have dealt with deep depression and anxiety at times; I've had bad relationships, homesickness, and jobs I've hated. But the good things definitely outweigh the bad.
I have an incredible family, both through my immediate and extended family and through Dan's. I have travelled the United States extensively and been privileged enough to travel internationally as well. I've lived in different places, learned new perspectives, and gained new understandings about the world.I have some of the greatest friends on the planet. I have one of the best husbands a girl could ask for. I am so blessed. I don't know how I got so lucky in this life, but I'm thankful every day for it.
If I could go back and tell fifteen year old Emily anything it would be this: your life looks nothing like you could have imagined, and it's better that way. Being thirty doesn't mean that you have life figured out, or that you even know what you want to do when you grow up, but thirty still feels young. Thirty feels good.