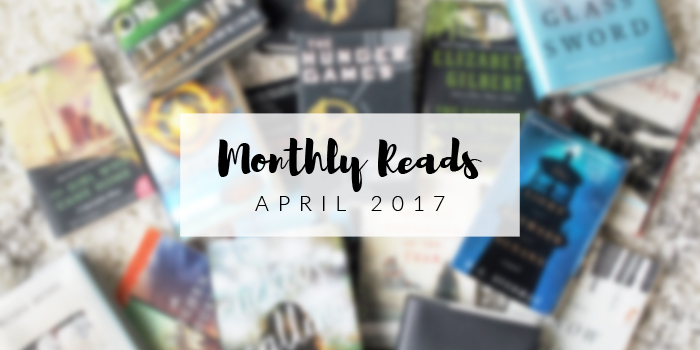 My reading is definitely slowing down, as it always seems to do this time of year. I only read two books this month, but I took my time with them and savored the slower stories. I am now somewhat halfway through my Goodreads Reading Challenge, bringing my count to 12 out of 25.
* Post contains Amazon affiliate links *
– – – – –
The Last Chance Matinee by Mariah Stewart
After their father's sudden death, three sisters—two in California and one in New Jersey—discover that he lead two lives…and had two wives. As a wealthy man with a large inheritance to leave behind, his last will and testament divulges his secret and comes with a catch: before any of the girls receive a dime, they must all work together to completely restore an old theatre in his tiny hometown in the mountains of Pennsylvania. The three sisters must leave behind their very different lives to move in with an aunt they didn't know they had to complete the project, learning more about themselves, each other, and their father along the way.
This story had an interesting plot and characters that developed over time, but I had a few disappointments along the way. My first complaint was that the writing itself felt a bit underdeveloped, but I think this comes from the fact that 70% of the sentences are made up of dialog and I'm used to reading books with far less dialog and more inner thought and descriptive passages. In this case I'll chalk it up to it simply being very different that what I usually read. The further I got into the story, the less I found myself dissecting the way it was written and the more I found myself enjoying it.
At some parts the characters felt a little silly to me. There is one point where one sister picks up a screwdriver and starts to remove a board on the front of the theatre herself; the other two sisters stand by completely shocked that she can do this, even stating that maybe she can teach them how to use it sometime. (A screwdriver, guys: the simplest, most self-explanatory tool on the planet besides a hammer.) I also felt like the first few chapters felt a little rushed, especially the part where they discover that their father had another wife and family on the other side of the country their entire lives…there isn't much discussion about this and I felt like it was a missed opportunity to explore intense feelings left in the wake of this incredulous discovery.
One thing I did really appreciate was the true-to-life way the characters and lifestyle in the small town was handled. While some writers may have used this opportunity to turn these rural characters into caricatures based on pre-conceived ideas and stereotypes, Stewart managed to make them—gasp!—normal people. (What an idea, right?) They weren't hillbillies or looked down on as uneducated. These characters honestly reminded me of people from my own hometown: hard-working, honest people who cared about their small community and the people and things that happened there. (Of course one sister didn't think too highly of a night of bluegrass at the local hunt club, but this wasn't uncharacteristic of her in general.)
I do think this story was fun and the characters were realistic and likable, especially the sweet aunt. It would be a great beach read and the following books in the series will only bring the characters more to life. The story doesn't fully wrap up by the end, feeling more like the end of a chapter than the end of a book, leaving the fates of the sisters and their project to the next book(s) in the series.
– – – – –
The Marriage of Opposites by Alice Hoffman
This book was one of my Barnes & Noble discount table finds; I love to find something that I know very little about among those $5 stacks, because I rarely pick up a book that I am not already somewhat familiar with before purchasing it. The last book I found like this was The Visitors and it was a hit, so I had high hopes for this one as well. (Thank you to my friend EP for gifting me this book in the form of a gift card! I still have credit left to buy more.)
This story spans the entire lifetime of Rachel Manzana Pomié Petit Pizzarro, who was a real person and the mother of impressionist artist Camille Pissarro (who changed the spelling of his last name to make it more French). Though before focusing on Camille and his impressive career, we are told Rachel's life story, which is the focus of the book 75% of the time. Some of the stories and people in this book are fiction and of the author's imagination, but many of Rachel's experiences are based upon fact. You can read more about Rachel here (though they spelled her last name the French way throughout the linked article).
Rachel was born in Charlotte Amalie on the island of St. Thomas in 1795 to Jewish parents who had arrived there by necessity; St. Thomas was a safe haven for Jews whose families had fled the Inquisition in Spain and had hopped from country to country, island to island, looking for such a place. Raised by a strict mother, Rachel would rather have spent her time learning to read and mathematics from her father, who owned a shop and shipping business. She roamed the island as a child with her best friend Jestine, wild and free and dreaming of a life in Paris. She was stubborn and wished to live her life by her own terms, a trait that was suddenly stomped down when she was married off to a widower with three children in order to save the family business. After her first husband's death, and several children later, Rachel's determination to live life on her own terms comes back in a way that is detrimental to her family's standing in the Jewish community of Charlotte Amalie, but which brings her great happiness in the long run.
After Jacobo Abraham Camille Pizzarro is born in 1830, we are shown Rachel from a different perspective. Jacobo is sent to live with relatives in Paris, ultimately living out Rachel's dreams. When he returns, he is more like Rachel than ever before, considering himself French more than Jewish, and going by his middle name 'Camille'. From there we are able to see how Rachel and Camille will try to fulfill their own life desires while bearing witness to the complicated relationship between mother and son, who are more alike that they know, yet find themselves at odds with one another constantly.
This was the first novel I've read by Alice Hoffman and I will definitely be looking into more of her award-winning books. Her writing was excellent, full of descriptions that brought Rachel and Camille's worlds to life in my mind without being overly flowery or prosey in the least. I loved the way these characters and others in the story were brought to life and how Rachel's experiences were woven through with Creole mysticism and Jewish superstitions. I highly recommend this story for a slice of history, beautiful scenery, and a slow, peaceful escape from daily life.
 – – – – –
What did you read this month? If you have any recommendations for my summer reads, send them over! I'm growing quite the "to-read" list over here.