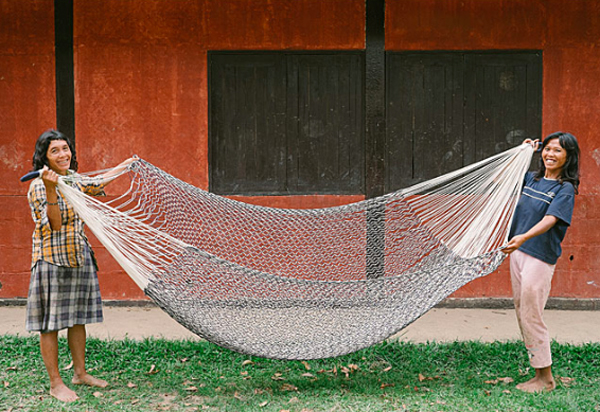 This post has been created in partnership with UncommonGoods. All opinions are completely, 100% mine. You can read my full disclosure policy here. All photos are courtesy of UncommonGoods.
After moving so many times over the past few years, I've become pretty good at purging unnecessary clutter. This has resulted in me being more mindful than ever about the things I do choose to bring into our home. When possible, I prefer to spend our money on things that are well made, that support artists or artisans (rather than sweatshops), and that are produced sustainably. Enter: UncommonGoods.
UncommonGoods has a mission to make a positive impact with their company. The bulk of their products are created by artisans and small manufacturers, many of which are made with recycled and organic materials. They're also a B Corporation, a seal only rewarded to companies that have been proven to be creating positive social and environmental change. With that knowledge, I have spent hours scouring their site for new decor for our home, gifts for friends (whether it be weddings or babies,) and fun items to gratify my new obsession with plants. You can even filter search results by "handmade," "recycled," and "Made in USA."
Even after passing my personal test of sustainability and great business practices, I'm still extremely picky when it comes to design, taste, and usefulness. (Maybe even too picky, according to my mother.) If I could pick five items from UncommonGoods to bring into our home, here's what I'd choose:

Do Good Cotton Hammock
These hammocks are made by hand by the Mlabri people of northern Thailand, an endangered group who are turning to traditional practices like weaving to create sustainable income. Each hammock is created using three miles(!) of hand-dyed cotton cord, woven by hand over the course of a week. There are three different hammocks in the Do Good Hammock collection, but this one's my favorite. (You can see a photo of two Mlabri women holding one in the photo at the top of this post.)

Hand woven Lobster Rope Storage Bin
I love baskets and bins like this. I have a similar bin woven from old newspapers, but it has seen better days after being used as a scratching post by our kitty roommates these past few years. This one is handmade in Maine by "fifth-generation fisherman and fourth-generation rope maker" Logan Rackliff and his wife Hannah who decided to use the ropes created for lobster harvesting to create home goods. The couple sells various items made with their lobster rope on the site, from doormats (I love this one) to other organization bins.

City Map Throw
I love that this throw indulges three of my loves at once: 1) my love of New York City, 2) my love of maps, and 3) my love of being curled up in a comfy throw watching Netflix. Newsflash, you can never have too many throws. Give me all the throws. This one is made of merino wool by a historic mill (operational since 1865) in Faribault, Minnesota and, according to a review, is cruelty-free.

Meow Cat Cave
I think Rory would love to curl up in this Meow Cat Cave. This little kitty hideaway is made from a blend of wools from Tibet and New Zealand and is handmade in Tibet by a women's collective. Fun fact: wool is naturally odor resistant. (If only it could be cat hair resistant, too.)

Boxcar Planter Set
These walnut succulent planters are handmade by woodworking artisan Joe Gibson in Portland, Oregon. These would fit right in with the furniture in our bedroom and give me an excuse to buy more plants. I love that these are handmade, which means that each one will be unique, and I love supporting an American artisan this way.
– – – – –
Just in case you know me personally, my birthday and Christmas are both fast approaching…hint hint. If you're looking for the perfect gift for a friend, or are simply looking to treat yo self, I can't say enough good things about the business practices behind UncommonGoods.
Have you ever shopped with them before? What items would you choose to bring into your home?
---
Again, thank you for your understanding in having Em Busy Living work with partners like UncommonGoods. I would never agree to work with a company I wouldn't shop from anyway. I'm extremely picky not only in the items I bring into my home, but in who I'm willing to feature in this space.