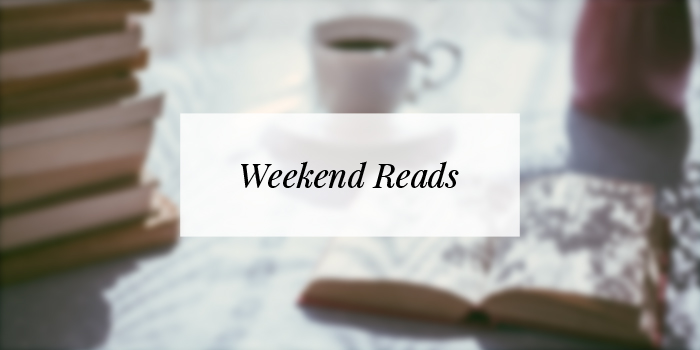 It has felt like fall this week, regardless of the fact that we're barely into August. The cooler temperatures, combined with the fact that my Facebook newsfeed has been full of "back to school" photos since Monday, has me settling into that fall feeling of fresh beginnings that I love so much. We've almost been in this house a full year and I was right to base my immediate love of it on the screened porch where I've been spending most of my days lately.
ICYMI
On the Internets
Trailers! >>

Goodbye Christopher Robin (starring Domhnall Gleeson, Will Tilson, Margot Robbie,) is the story of the author of Winnie the Pooh and his family.
Flatliners (starring Ellen Page, Kiefer Sutherland, Nina Dobrev,) shows medical students experimenting with death on themselves, and the consequences thereafter.
Home Again (starring Reese Witherspoon, Michael Sheen,) a newly-single 40-year old mother has three 20-something guys move into her home.

Is everyone you know trying to sell you something on Facebook? New studies show that multi-level marketing businesses are not only over-saturating their own markets, but causing psychological distress and forcing consultants into debt.
10 Must-Try Restaurants and Bars in Richmond according to Zagat. I can confirm that En Su Boca and Citizen are both solid choices.
Here's How Easy It Is to Become a Phony Instagram Influencer. If you are one yourself, what are you doing differently? What makes your account more authentic?
Blog Love