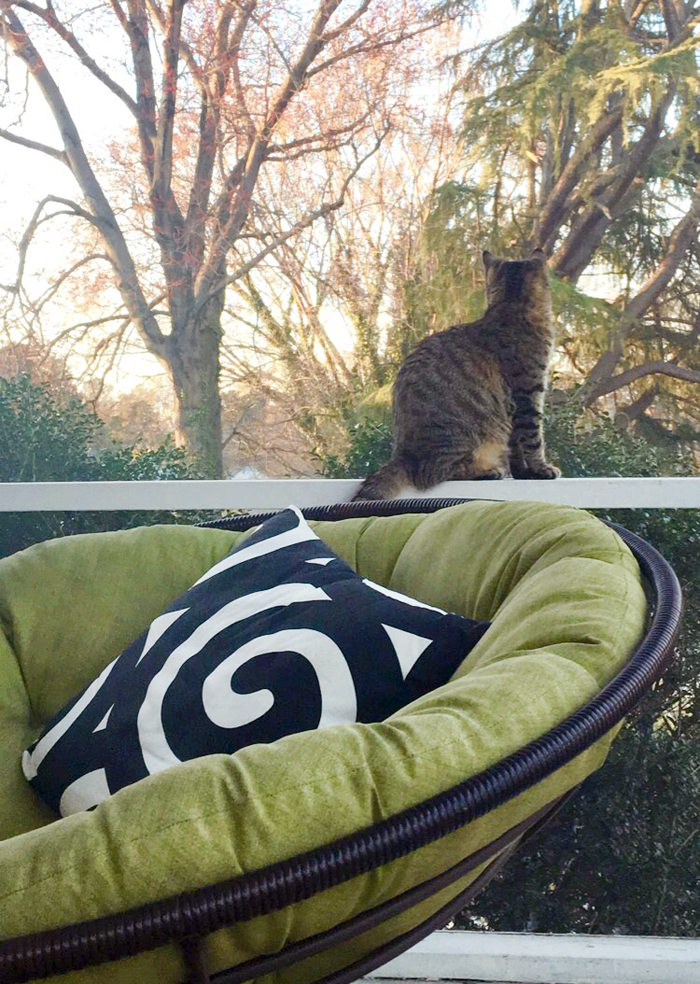 I'm not sure why this time of year feels like it holds so many possibilities for me, but I love it even more than the start of a new year. I wrote about this very thing just over a year ago, and looking back on that post makes me feel even more cozy on this chilly September morning.
We have been in our house in Southside for a year as of yesterday and I'm actually glad that we're still here today. At one point we were sure we'd be leaving at the end of August, but life has continually thrown us curveballs over this last year and so here we are, still in this house, at least another six months. Maybe more. Who knows? While I used to face this kind of uncertainty with nothing but anxiety, I now face it with an attitude of, "let's see what happens." Anxiety still, but far more curiosity and a willingness to let go. Goodness, how far I've come in the past few years.
As for our house… I've successfully lived out my fantasy of chilly mornings curled up in my big green papasan chairs on the porch. With my coffee in hand, wrapped in my California blanket, with Rory cat at my feet, surrounded by plants I've somehow kept alive all this time, reading or FaceTiming with friends…it's better than I dreamed. Little moments like that make me stop and remember to take it all in, for these are the little moments that I was chasing by coming here in the first place.
I am obsessed with my bullet journal right now. I may not keep it beautiful or fill it with inspiring illustrations the way some do, but I have been filling it with plans and ideas more in these past few weeks than I have all year. The inspiration I have have been lacking for months seems to have come back to me out of nowhere, with ideas coming so fast and furiously I sometimes don't know where to begin. I'm following through with as many of them as I can, afraid they'll disappear again, hoping to grasp onto a few that will stick around a while and hopefully evolve into something more.
I have so many exciting things coming over the last few months of this year: my cousin's wedding; a girls' weekend in New Jersey with Chelsea; photoshoots; a trip to New Orleans; my birthday; our annual Good Times Crew Cabin Party; a possible trip to New York City; the holidays… Sprinkle in quiet times with family, chilly Saturday mornings at the farmer's market, and creative pursuits coming to life, and you can see why I look forward to this season with so much excitement. I almost can't contain it! I both want it all to be here this very moment and don't want it to pass too quickly. My heart feels full already, just knowing what's coming.