Earlier this week, I excitedly watched as Roanoke celebrated the return of Amtrak to the Star City and shared a few tips for people there who are considering using the service for the first time. While the return of this service is wonderful for use by the people of Roanoke and the greater Southwest Virginia region as a whole, it also offers people from all over a new way to visit the city of Roanoke and surrounding area. Considering the simplicity and ease of traveling by train, I hope that people from other parts of Virginia and beyond will consider the Star City for their next getaway.
Roanoke is perfect for a weekend getaway! Here a few of my tips and recommendations for visiting this wonderful city.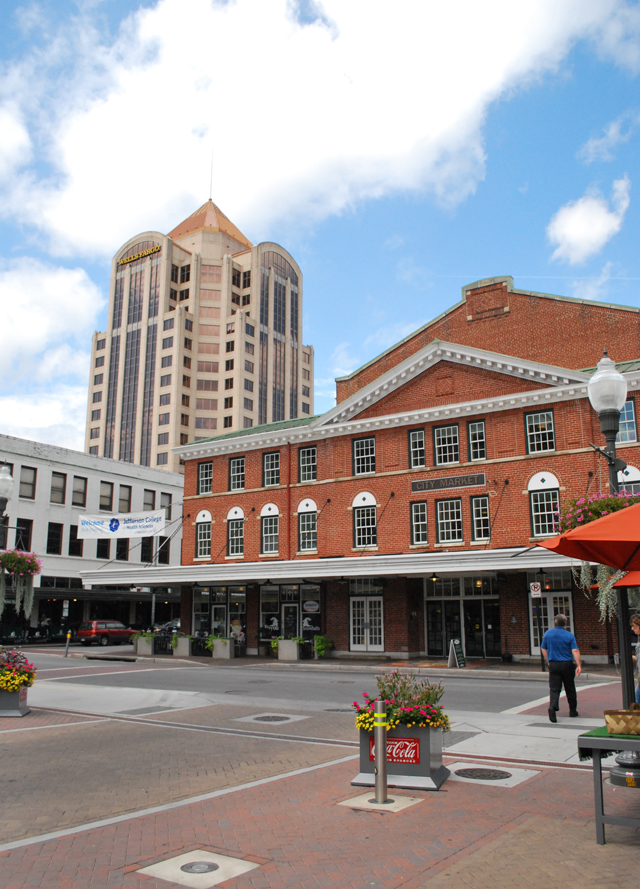 Arrive Downtown, Stay Downtown
Amtrak trains arriving at the new station in downtown Roanoke will, at this time, all be arriving after dark. Weekday trains will pull in to the station around 9:55pm, while weekend train arrival times will vary. While this late arrival means your first night in Roanoke may only consist of you checking in at your hotel, it means that you don't have to miss much work to travel.
For example, trains leaving Union Station in Washington DC during the week depart at 4:50pm, which is perfect if you're able to leave work a little early on a Friday. (Though considering the train back on a Sunday leaves Roanoke at 8:40am, you may want to head down on Thursday, or even Wednesday, to make the most of a long weekend there.)
Luckily, there are two wonderful hotels in downtown Roanoke that are both within walking distance of the train station:
The Hotel Roanoke, built in 1882, looks over downtown from across the tracks and is only a five minute walk down Norfolk Avenue and across the pedestrian bridge (0.3 miles). To celebrate the arrival of Amtrak, the Hotel Roanoke is even offering a Train Lovers package.
Hampton Inn & Suites is the newest hotel in downtown Roanoke, opened in 2016 at the opposite end of the historic market from the train station. Though it seems farther away, it is only a six minute walk and still only 0.3 miles from the train station. You can check their rates here.
While downtown Roanoke is lively on Friday and Saturday nights, things might seem a bit quieter other nights of the week. If you're not so sure about dragging your luggage through the dark—though it is safe to do so—you can always call for a taxi or Uber/Lyft. (And yes, you will have to actually call for a taxi in Roanoke. Unlike DC and other large cities, taxis don't really just hang around.)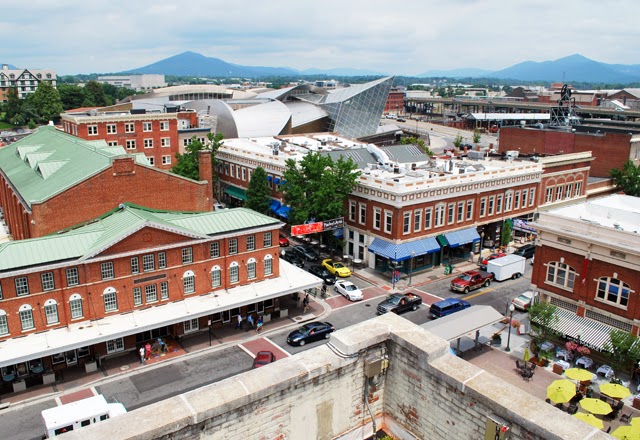 Exploring Downtown Roanoke
Now that you've arrived, where should you even begin with all there is to see and do in the Roanoke Valley?! Considering you're already downtown, and carless, take advantage of everything right at your hotel's doorstep.
Downtown Roanoke is centered around the Historic City Market, the oldest continually-used farmers market in Virginia dating back to 1882, open seven days a week year-round from 8am-5pm. Vendors sell local produce and other wares along Market Street and along its intersection with Campbell Avenue, surrounded by local shops, restaurants, and businesses. At the very center of downtown and the market area is the City Market Building, recently restored and home to nine local restaurants and other small shops.
I could write a lot here about specifically what to see, what to do, and where to eat in downtown Roanoke, but I've already written that post once before:
Click here to learn more about what's in Downtown Roanoke.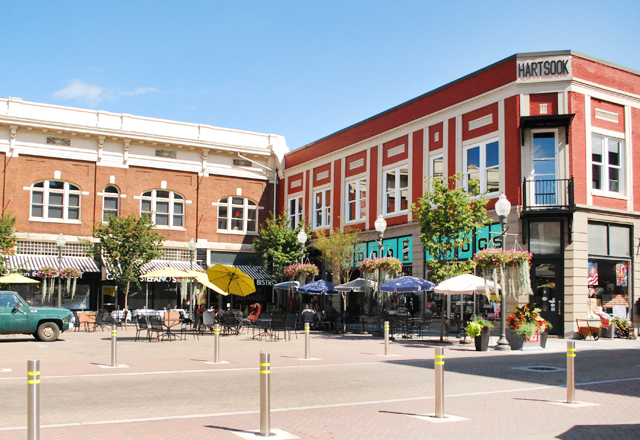 Events, Events, Events
From various forms of live music to a festival for just about anything you can think of, Roanoke has something going on all the time. Downtown's Elmwood Park is home to various performances and festivals throughout the year, such as Festival in the Park, the Local Colors Festival, Microfestivus Craft Beer Festival, or the Strawberry Festival. I swear, there's at least one festival going on downtown every single weekend between May and October. For non-summer examples, downtown is also home to the Down by Downtown music festival in April, Pride in the Park in September, the Go Outside Festival in October, and Elmwood on Ice and Dickens of a Christmas throughout December. Basically, come to Roanoke any time and something exciting is bound to be happening.
Craft Beer is Booming
While the area has had a few wineries for quite some time, Roanoke's craft beer scene is rapidly growing. Oregon-based Deschutes Brewery is in the process of building their East Coast base in Roanoke but has already opened their tasting room downtown on the corner of Market Street and Church Avenue—right across the street from the Hampton Inn! (Perhaps a reason to book your stay there.) San Diego-based Ballast Point has also settled in nearby Daleville, featuring a full restaurant and incredible views. (You'll need to hire Lyft/Uber to get you there, 17 miles.)
On a smaller scale, Roanoke has plenty of its own craft beer brands or is home to other nearby Virginia brands:
There are many more than are listed here; VBR has a full list. You could also experience Roanoke's craft beer or wine scene through Tour Roanoke, which also does food tours.
Get Outdoors
One of the biggest draws for the Roanoke Valley is the incredible accessibility to outdoor activities. Roanoke Outside is an organization created specifically to help you discover everything the surrounding area has to offer, from stand up paddleboarding at nearby Carvin's Cove to hiking the Appalachian Trail. The list of nearby hiking and biking trails seems endless, the most popular being the trek to nearby McAffee Knob, the most photographed site along the Appalachian Trail.
If the Appalachian Trail is drawing you to Roanoke, check out Adventure Alan's post on a "No Car Needed Appalachian Trail Section Hike."
Even if you're not that outdoorsy, Roanoke's outdoor-focused amenities can still benefit you during your visit. The new city Bike Share program can help you explore other parts of Roanoke, such as the nearby neighborhood of Grandin Village. (You can bike there on the road or alongside the river on the Roanoke Valley Greenway.)
There are several bike share stations downtown, the three closest being 1) right outside of the Hampton Inn along Church Ave, 2) at the corner of 1st Street and Salem Avenue, and 3) in front of Community High School on Campbell Avenue at 3rd St SE. You can find a map of stations here.
Related Post: Grandin Village, My Favorite Roanoke Neighborhood
– – – – – – – – – –
I hope this post has encouraged you to rush over to Amtrak's site and start planning a train excursion to Roanoke! I truly love this city and love promoting it whenever I can. If you are thinking about visiting the Roanoke Valley and have any questions, please feel free to reach out to me! I love helping others get to know the area and giving recommendations to my favorite places.