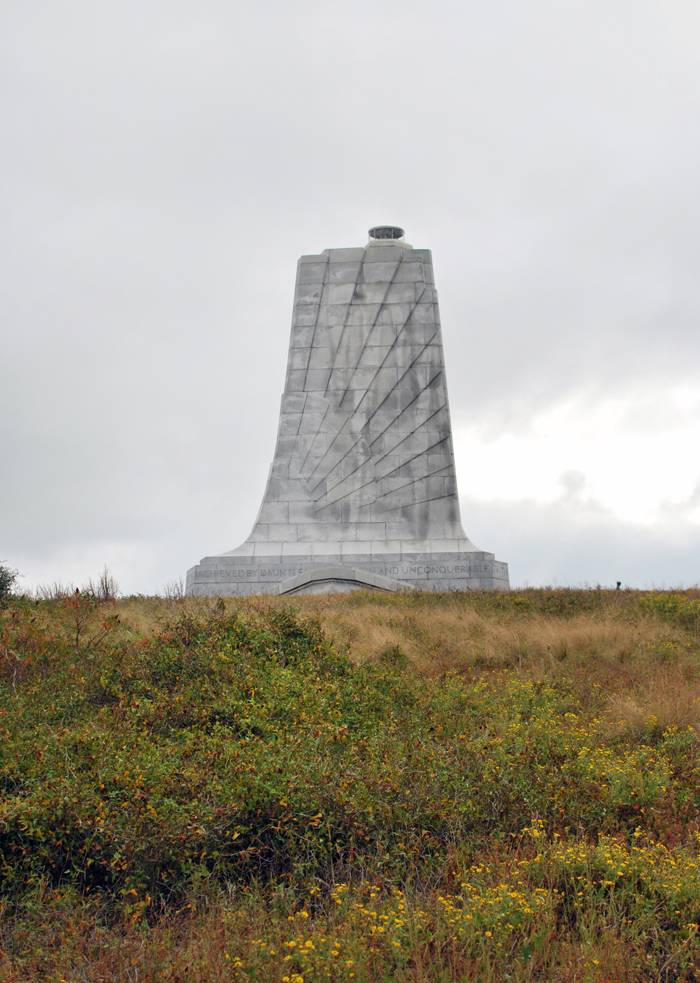 Readers might know by now that Dan loves all things aviation, so it's a wonder we hadn't made a trip to the Outer Banks together sooner to visit the Wright Brothers National Memorial. I have been prodding for years since Dan had never been and I knew he would love it, so our recent spontaneous visit to the OBX worked out in our favor.
The Wright Brothers National Monument is built at the location of the first successful powered flights by Dayton, Ohio natives Wilbur and Orville Wright in 1903. After learning much about the area and the steady winds coming off the ocean, the duo moved their aviation research to Kill Devil Hills, North Carolina to attempt to perfect a motor powered airplane and get one off the ground. After four years, it worked.
The memorial grounds consist of several things to see, the giant hilltop monument being the most obvious. This is the Kill Devil Hill that the town is named for, previously all sand (like the nearby Jockey's Ridge) and perfect for perfecting controls and the structures of gliders that lead to the eventual planes they flew from the ground below. I was mistaken in thinking during our time up there that they had flown from the peak of the hill to the markers on the ground below, but Dan knew enough to fill me in on what really happened.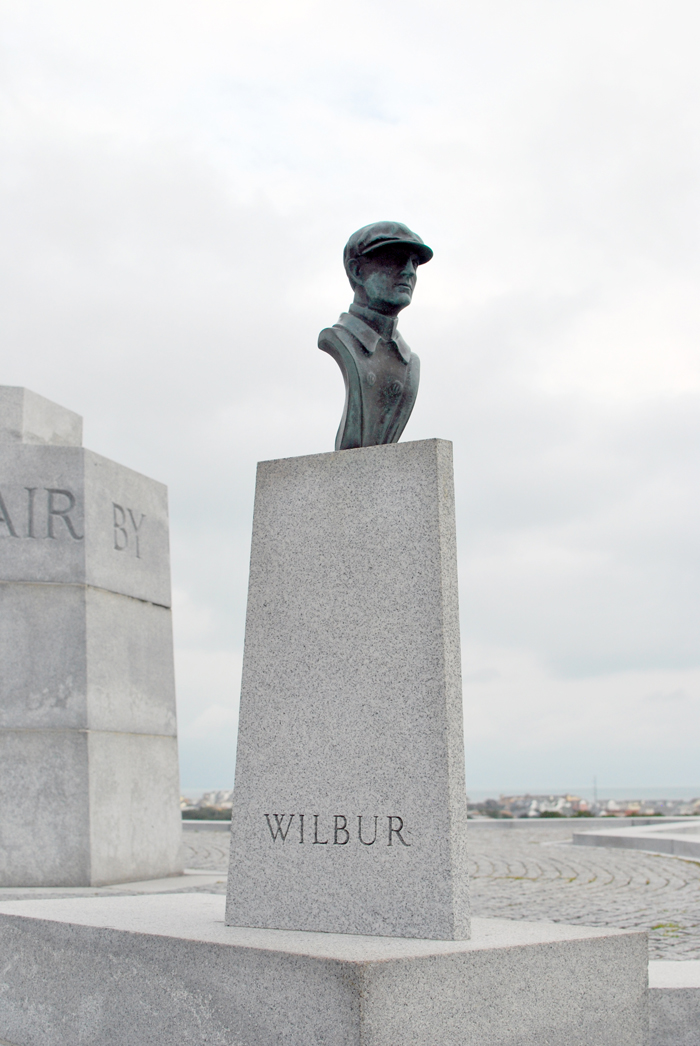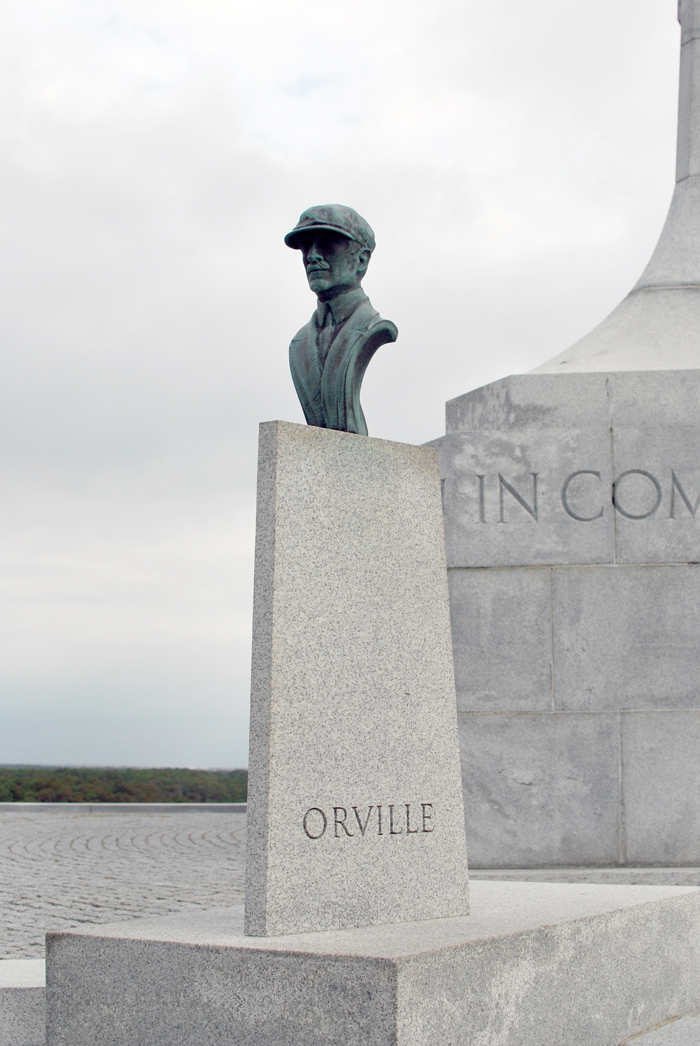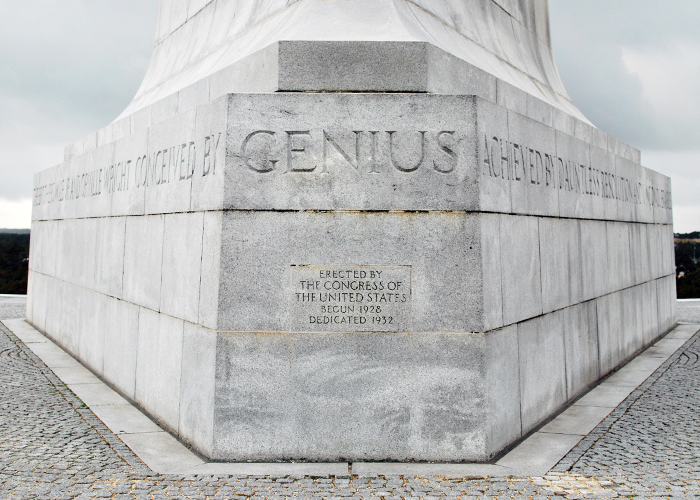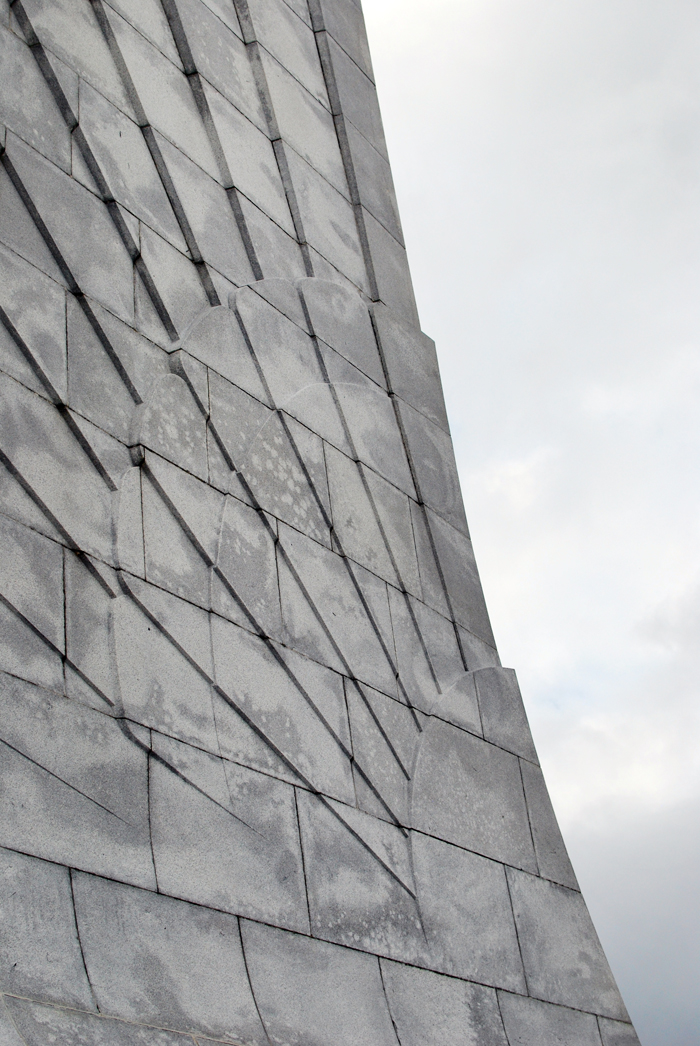 The hilltop memorial was built and dedicated in 1932. The entire hill had to be seeded and overgrown with grasses and other shrubs to keep the natural dune from eroding away.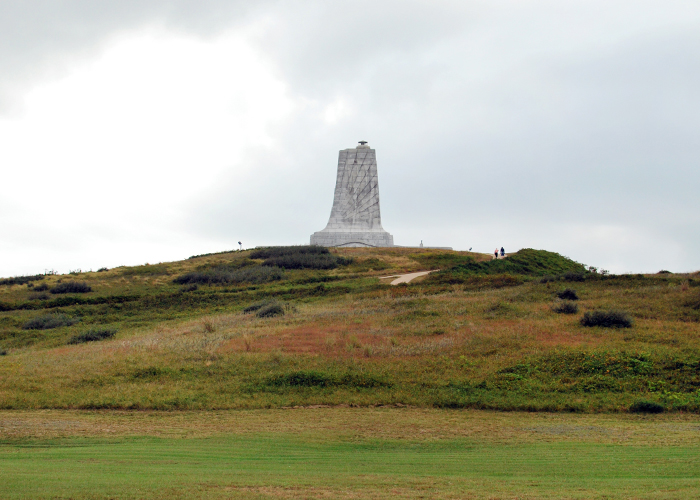 Behind Kill Devil Hill, sort of hidden from the rest of the park, you can find a collection of bronze sculptures representing the day of the first flight, including witnesses and amateur photographer John Thomas Daniels Jr, who snapped this famous shot. The entire scene was set up as an exact replica of that day and standing next to the statue of Daniels you can see a replica of his famous photograph in front of you.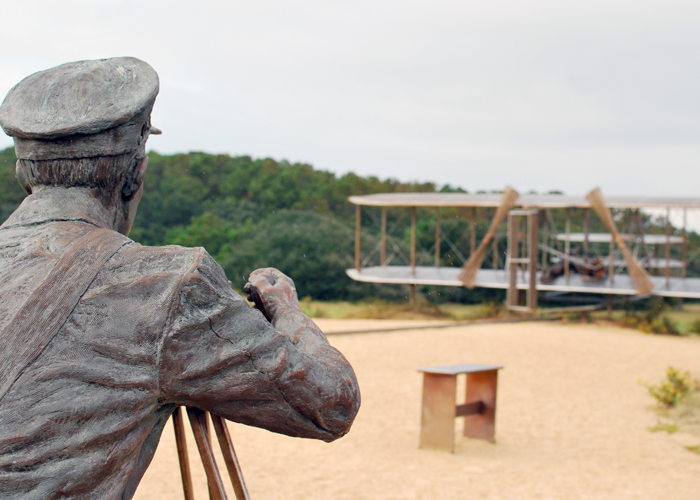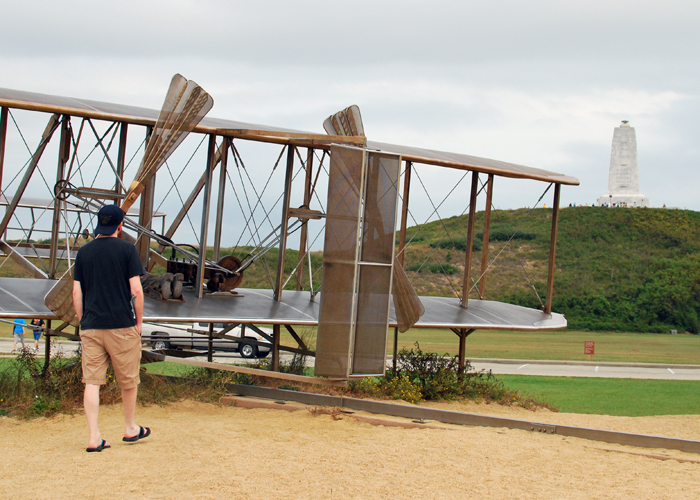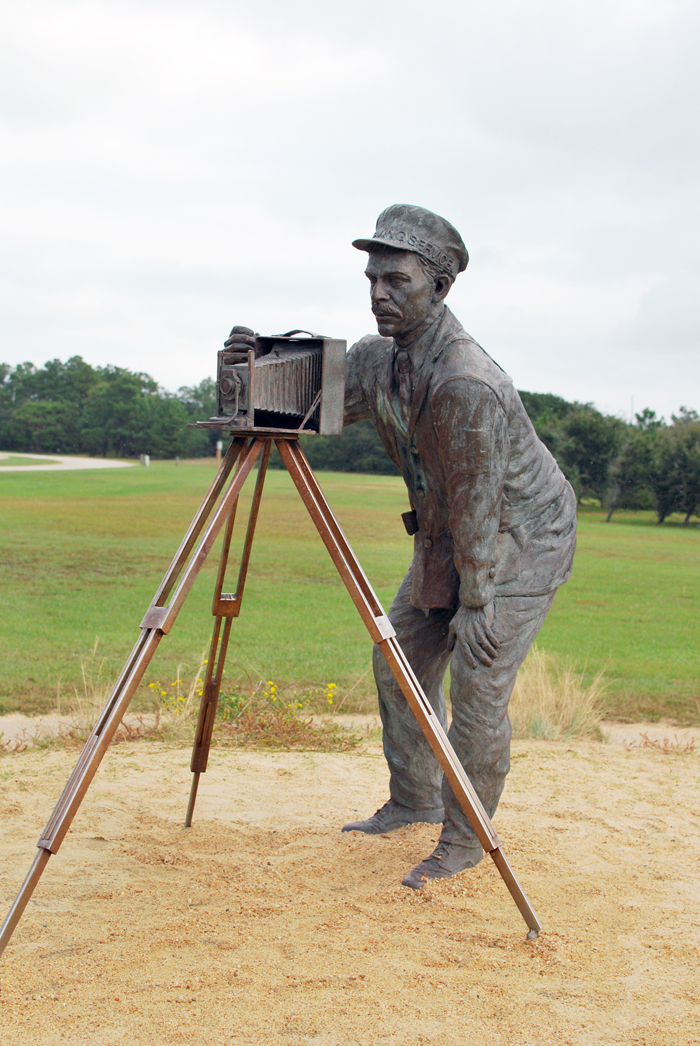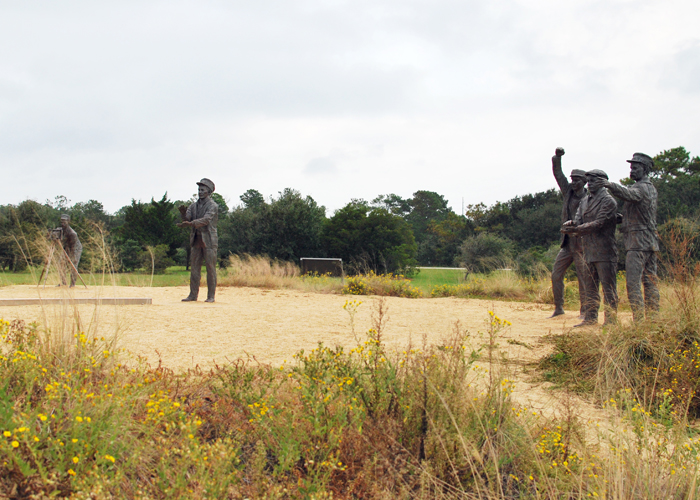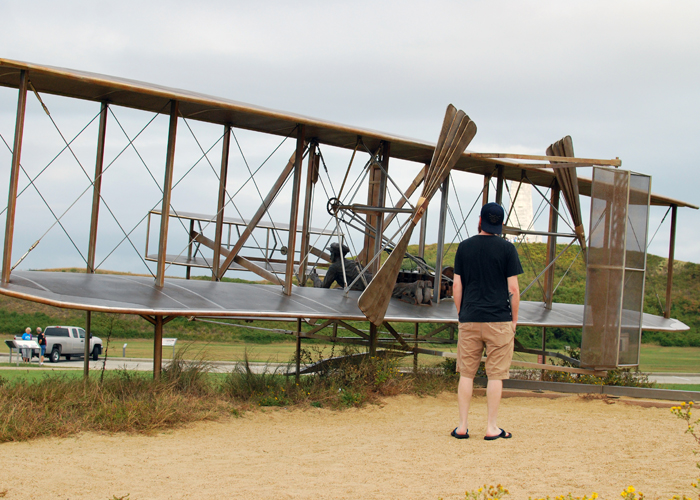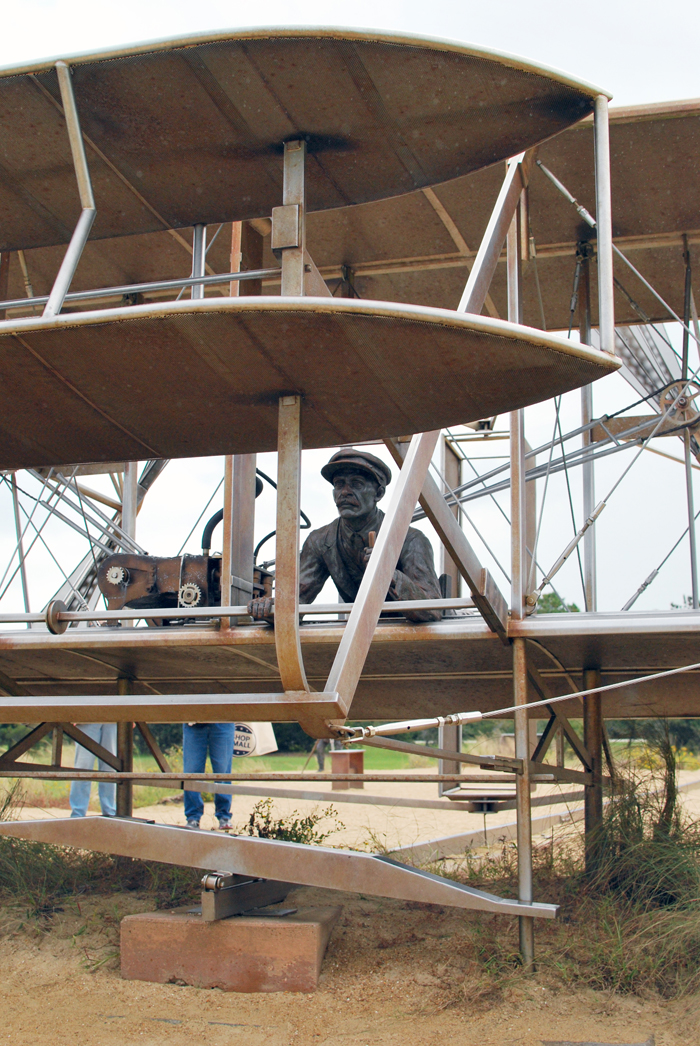 On the ground below you can see replicas of the camp buildings the brothers lived and worked in as well as the flight lines marking the first, second, third, and fourth flights made in December 1903.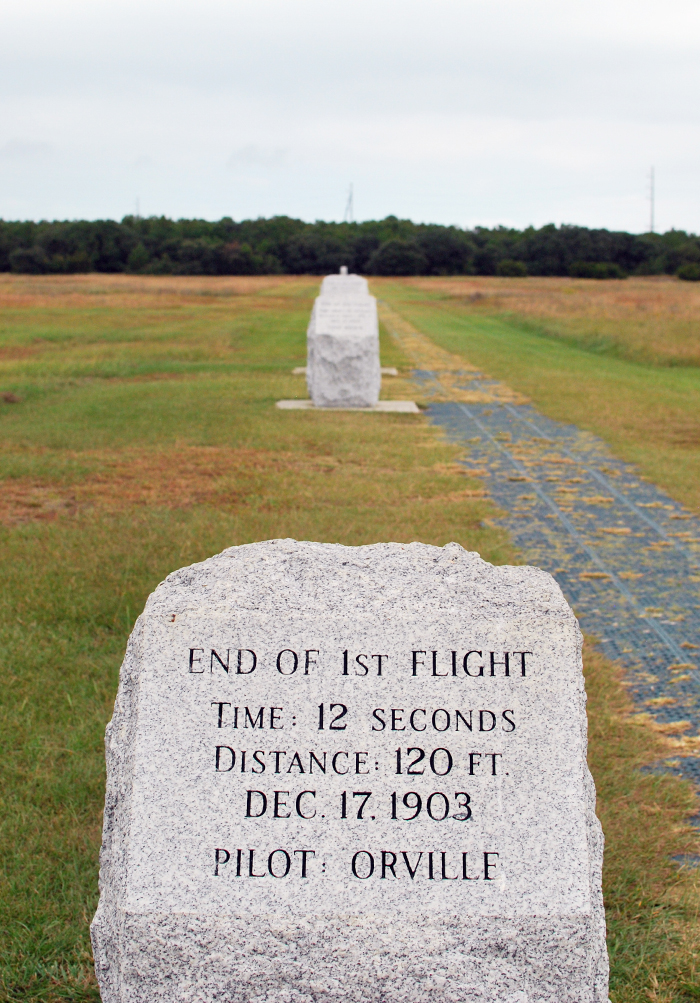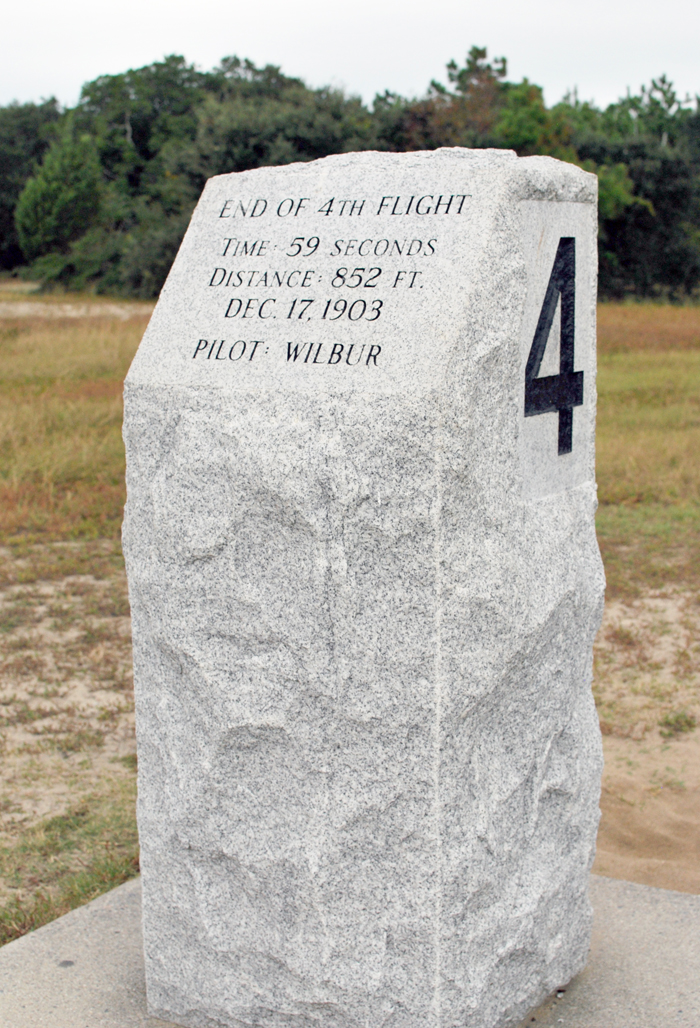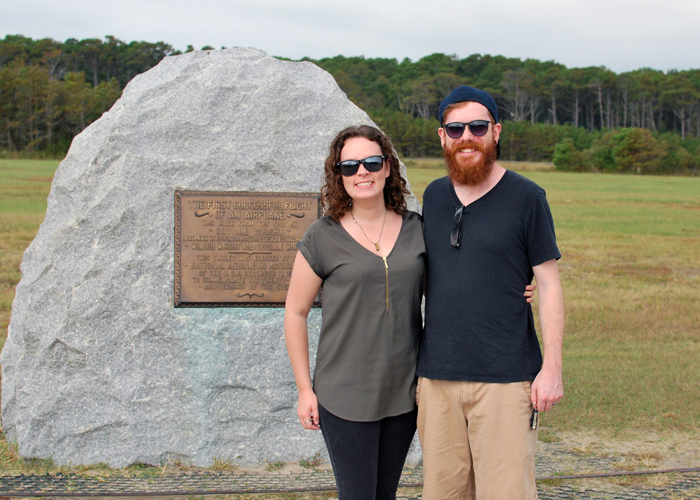 The visitors center was undergoing renovations when we visited, so I have no idea what that may entail in the future. I asked if the original plane would be there, but was told that it is permanently housed at the Smithsonian National Air and Space Museum on the National Mall in Washington DC.
I'm glad we finally had the chance to go and visit this historic spot. After all of the airplane museums I've visited and aviation history I've learned since meeting Daniel, it seemed fitting and necessary to visit where it all began.
Visit
National Park Service Website
Address: 1000 North Croatan Highway, Kill Devil Hills, NC 27948
Hours: 7 Days a week, 9am – 5pm
Fees: $7 adults, free for kids under 15, flat fees for commercial vans/busses