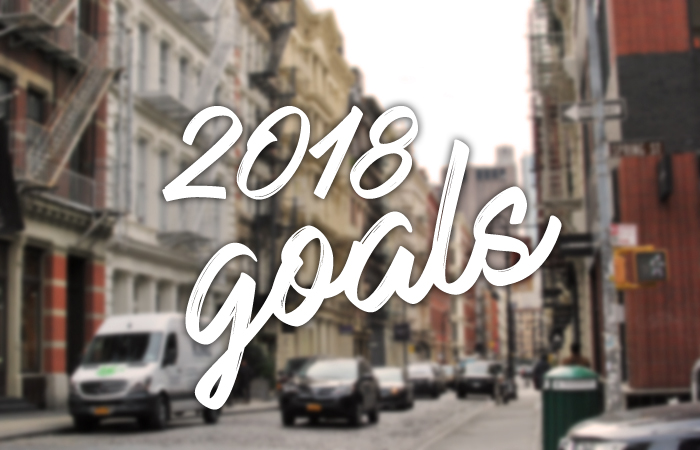 Happy New Year!
2017 is over and I can happily say that I completed every single one of my goals for the year. I never shared them here, but they were things I already felt like I could accomplish, like "buy a new sewing machine" (check), "take Sarah to New York City" (check), and "spend a girls weekend with Chelsea" (check).
I think the trick to accomplishing all of your goals is to set realistic ones, so that's what I'm going to do again this year, but this time I'm sharing them here for a little accountability and so I can look back throughout the year. The travel goals may be a bit ambitious, but we'll just have to see how it goes.
Here's to the new year!
☐ Read 25 Books
☐ Visit John & Nicole in South Carolina
☐ Visit NYC
☐ Girls Weekend with Chelsea
☐ Take Sarah & Amy to DC for a mini getaway
☐ Spend time with Diana, somehow, some way
☐ Use travel credit with Allegiant Air (NOLA? Florida?)
☐ Visit Dan's Grandparents (G-Ma in CA, G-Pa in TX)
☐ Good Times Crew Cabin Party
☐ Good Times Crew fun-time weekend #2 of some kind (camping? out of town trip?)
☐ Visit 5 of the best restaurants on my RVA Restaurants List
☐ Visit 3 new (to me) restaurants in Roanoke
☐ Combine our businesses legally and set up online shop
☐ Join the local art studio
☐ Take 3 creative classes/workshops