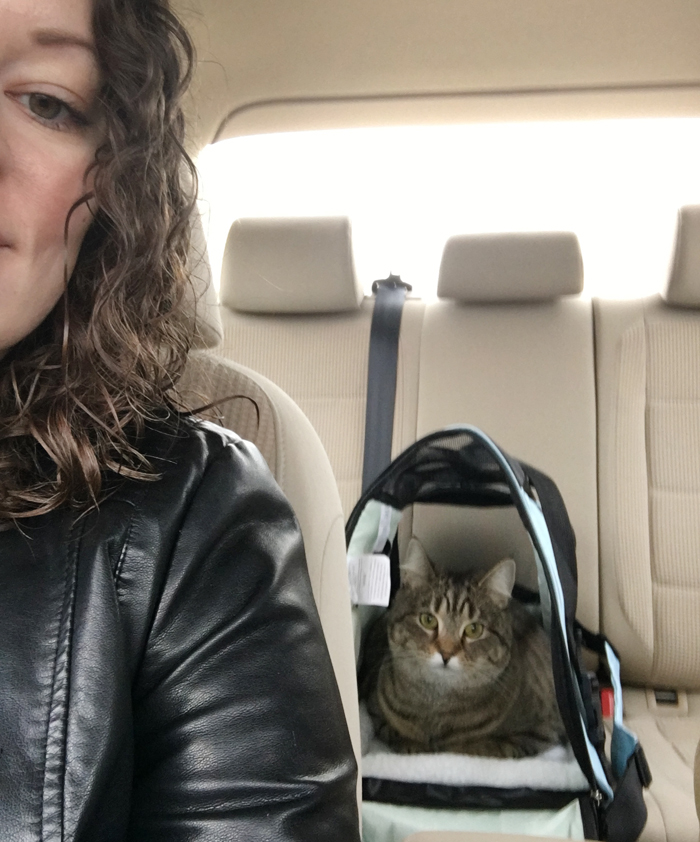 Hello strangers! Did you think I'd dropped off the planet? Sometimes I think I have; I haven't posted anything here in three weeks or anything on Instagram in over four. (Does that make me unfollow-worthy? Probably. Oh well!)
This year so far has been unusually slow and quiet for us, but that isn't necessarily a bad thing. In fact, things are really great! Unlike last year, where we traveled out of town to do something almost every other weekend, we have only left Richmond one weekend so far. We visited my parents and spent two relaxing days doing a lot of nothing with them. We had hoped to have a big family lunch that Sunday but everyone in our extended family was sick besides my aunt, so it was just the six of us plus her. I think we'll have to wait a few weeks before we try to see everyone again because the flu seems to be making its way around every household in my hometown. I'm staying away from public places as much as possible and desperately hoping neither of us get it.
We haven't been to Roanoke since the holidays, so that's weird. It's beyond time for us to make the three hour trek down to the mountains and see everyone, if we can just decide we feel like leaving the house for the weekend.
Some of you might have caught the post on the kitten we adopted in January…the bad news is that he is no longer living with us. Due to several things, and despite months of contemplating getting a buddy for Rory, it turned out that Rory neither wanted a friend or that the timing was right. After several very stressful days, little Jack went to live with one of his brothers who had been adopted by a couple nearby. We've seen videos of them playing together and he is so happy! In the end, it worked out for the best; the happy balance we've always had here has been restored in our home.
I think what has lead me to return here today is the weather, honestly. It feels like a fresh new spring day, and I'm feeling refreshed and renewed because of it! The side door is open, 70˚ fresh air is pouring in, and Rory is practically living on the screened porch. I feel like we can crawl out from beneath our blankets and socks and sweaters and finally take on this new year and find some exciting things to fill our time. (I'm eagerly plotting a May or June visit to family out west and about to burst with the idea!)
Hopefully we'll be out and about a bit more and I'll have a renewed motivation to spend more time here. I think I go through this at some point every year, where I simply disappear from the blogosphere, but I've missed connecting with my blog friends and keeping up with their lives. I hope things are going well with everyone.