I think spring is here for good in Richmond (barring anymore surprise snow storms, fingers crossed,) and I couldn't be more thrilled about it. While some people give me the look of doom when they realize I'll be the most pregnant during the hottest months of summer, I'm just thrilled that I spent my sickest weeks at home during a time when it was too cold and too gross outside to do anything fun anyway. I started feeling better just in time to enjoy our first days of nice weather.
While there are still some iffy days here and there, we had a really great weekend and I felt great for it all.
On Friday night I had a small reunion with some of my best friends from high school. Not everyone I hoped to see was able to come to Richmond this weekend, but my friend Johnathan was in from Seattle for a wedding, Newton came down from Alexandria, and Jake came up from Farmville to meet Dan and I for dinner downtown. It was great catching up with them and falling right back into laughing and joking like we always did. You'd never know that we graduated from high school (and went separate ways) almost thirteen years ago this spring.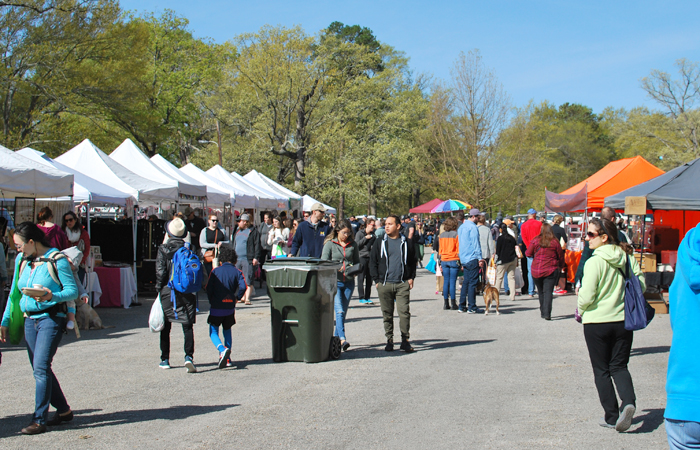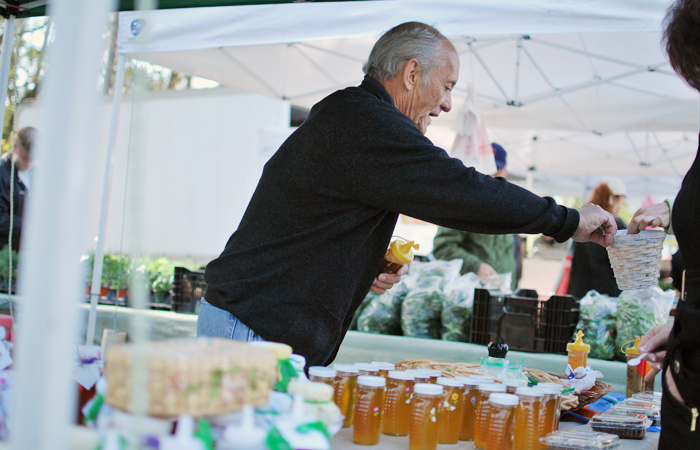 All I've wanted to do since I've felt better is spend part of our Saturday morning at the farmer's market. The South of the James Farmers Market is one of the biggest in the area and is just a few miles up the road from us at Forest Hill Park. We made our usual stops to pick up local honey from the honey man (much needed this allergy season), grabbed a couple of fresh-made sausage biscuits from a local butcher (I know I'm supposed to avoid sausage while I'm pregnant but I needed it), and grabbed a few other specialty items as we made our way around. If you're ever in Richmond you need to stop by this market one Saturday morning.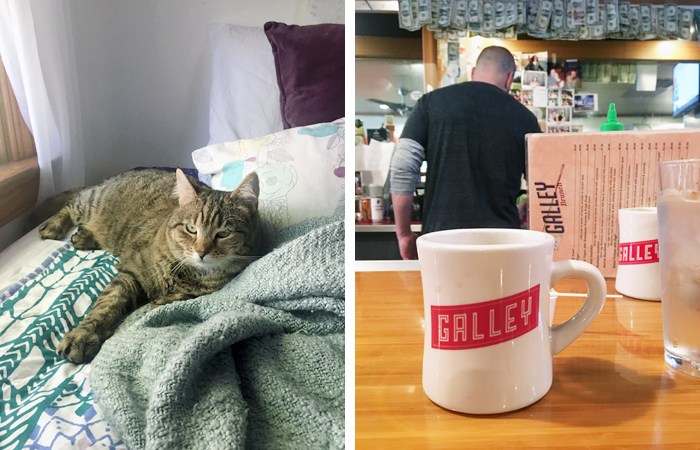 I know I could do this kind of thing all week, but I really wanted to tackle this house and do some major spring cleaning this weekend, so I'm feeling really accomplished after doing just that. While Dan attended the second annual RVA Taco Crawl with some friends from work, I used my new-found energy to deep clean as much of the house as possible. (Yep, I chose cleaning over tacos, but I can't tell you how long I've been wanting to do just that…my unintentional weeks of bedrest made me anxious.) I finished my tasks in time to join Dan for one taco at his last stop and catch up with some of his coworkers. I didn't want to go because it involved seven hours of tacos, beer, and walking approximately three miles around downtown. Maybe next year, but I don't have that much energy right now.
In the spirit of really getting our house in shape, we spent all of Sunday working on the yard. Now I'm ready to pot some new plants, replant my herb garden and back yard veggie boxes, and open all of these windows all day every day. Thank goodness spring is here and I can enjoy it!