The past couple of weeks have been pretty eventful, and most of it was really enjoyable. Thank goodness for the second trimester and this summer weather!
A couple of weekends ago our friend Jarrod (aka "Scuba") came to visit us and get to know Richmond a little. We didn't have much of a plan for his time here, but we spent most of it driving him through various neighborhoods and eating at several different places. I tell everyone, if there's one thing you must do in Richmond, it's eat lots of good food. We had tacos at En Su Boca for happy hour on Friday then spent Saturday hopping from the South of the James Farmer's Market for breakfast to Roaring Pines in Church Hill for house-made sodas, then to Pupatella in the Fan for Neapolitan pizza. It also happened to be the tail end of Richmond Restaurant Week so we made dinner reservations at Tarrants, stopping by the rooftop bar at the nearby Quirk Hotel for drinks before. I'm sure we all ended that weekend a few pounds heavier. It was so much fun!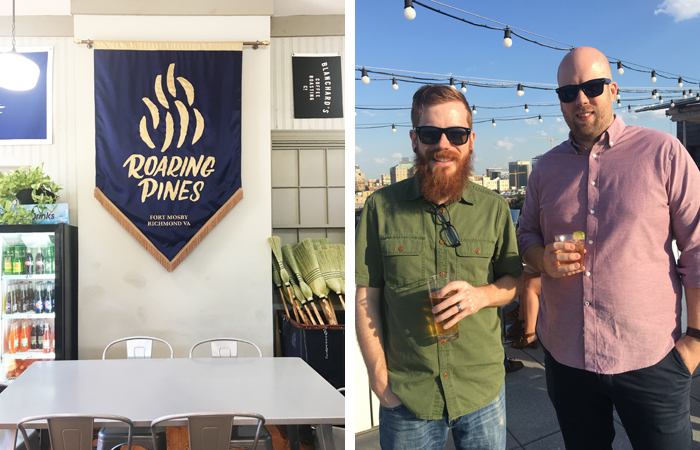 So, Rory story time. If you've ever introduced a new baby to your pet maybe you can give some advice, because we're both curious and slightly worried about how she is going to react to baby's arrival. She didn't do very well when we tried to introduce the other kitty back in January (that lasted a week) but now we have another little issue on our hands…
There's a yellow cat in our neighborhood that roams free and likes to come around at night to check Rory out when she's on the porch. Rory reacts by growling and howling at him and has tried to take out a section of screen on the porch when charging at him as he sat opposite her on the steps. We have learned the hard way that trying to pick her up can result in her lashing out at you; she has bitten Dan twice in the past eight months when he has gone out to get her away from him. Each time has been painful and can be dangerous; cat bites can cause serious infections and need to be treated by antibiotics. Doctors are also required to call Animal Control and report every bite, so little Rors has been on quarantine/house arrest twice now. (We also now know to keep our distance and that the only way to get her inside during this situation is to throw a heavy blanket over her and pick her up that way.)
All of that to say, this past weekend I stepped out on the porch to bring her inside for bed completely unaware of the fact that the yellow cat was outside somewhere. She wasn't reacting to him at all, but as soon as I stepped around the chair she lunged out and bit me on the shin. It wasn't as bad as the bites Dan has had, by far, but there was still panic around the fact that I'm pregnant and would now require antibiotics. (Doc says I can do a short round of a pregnancy-safe Amoxicillin, because antibiotics are safer for baby than an infection, obviously.) We're changing Rory's routine and not letting her onto the screen porch after dark at all, but now we're also concerned for baby in the future. She is never aggressive unless that yellow cat is present, but we're scared the baby's squeals and presence in general may come off as threatening to her. Any advice out there, at all? Has anyone else had a bitey kitty?
A few weeks ago one of my oldest and best friends, Meredith, got married in a small, private ceremony at the Greenbriar in West Virginia. Since she didn't have any showers or other celebrations, my mom decided to host a luncheon in her and her new husband's honor and invite their fun group of friends.
My parents' tight-knit group of friends are all like family to me and I always tell people that "these are the other moms and dads who raised me." They did everything together as we were growing up, from New Years and birthday parties to camping and beach trips, so all of the kids grew up like family. (This sort of community of friendship is exactly the sort of thing I've longed to replicate my entire life, and I pretty much feel like I've won the lottery when I look at the friends I have in the Good Times Crew.)
We drove to Lynchburg on Sunday for Meredith's luncheon, which was also the first time I got to meet her new husband, David. It was wonderful to catch up with everyone, most of whom I hadn't seen since sometime late last year. (Everyone was excited to see my bump and wish us congratulations!) Since it was most peoples' first time meeting David, lots of embarrassing stories about Meredith's (and my) childhood had to be pulled out and shared, obviously. My dad, always the life of the party, was more than happy to laugh and share in this good fun. There were even a few stories I'd forgotten, and things Dan hadn't heard before, so it was a blast. I wish the event had lasted longer than just a few hours; I need more time in my life with those people.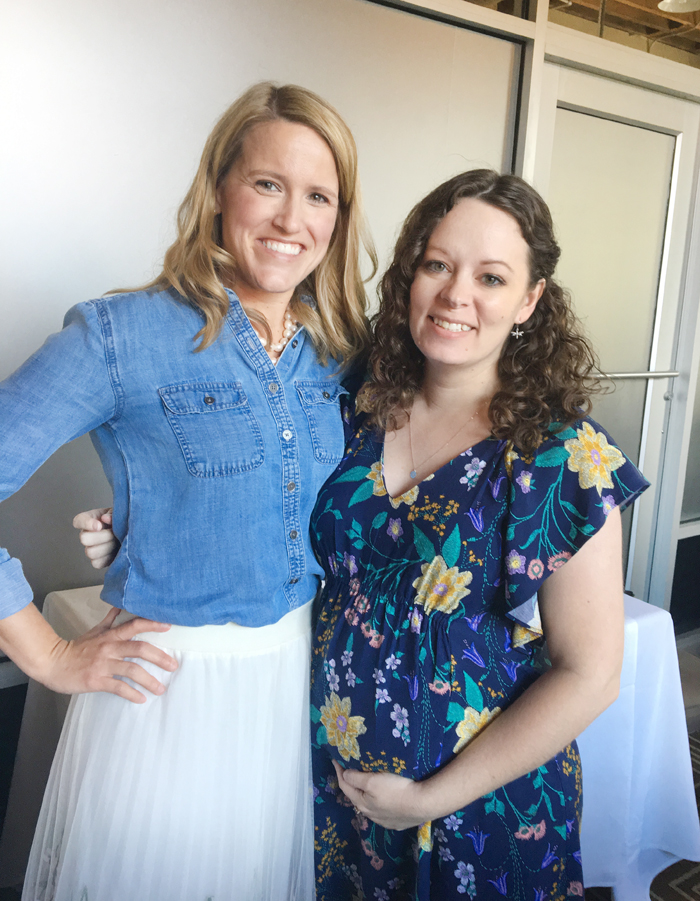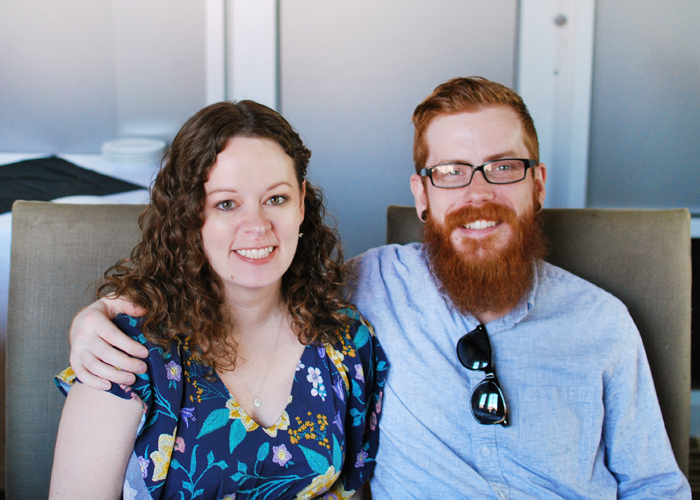 Besides my little antibiotic situation, I'm feeling pretty great. I'll be sharing a baby update soon!