Even though I'm not working right now and my parents' home is only two hours away, it's rare that I get to spend more than a couple of days over a weekend there. Last week Daniel went to spend a few days with his best friend Caleb in Ann Arbor, Michigan, before Caleb "pulls an us" and moves to Los Angeles next month. Instead of staying at home by myself during that time, I packed up a few books, tossed Rory in the car, and took off to crash with my parents for a few days.
There was plenty of down time, of course, but we managed to pack in a lot of fun. Mom and I went for pedicures and then both got extremely sick from drinking the sweetest milkshakes known to man. We spontaneously had dinner with some cousins and neighbors one night. My brother and sister-in-law came down so we could grill out for Father's Day and it was nice enough (read: not too humid) that we could sit outside and eat on the patio at sunset (rare this time of year in Virginia.)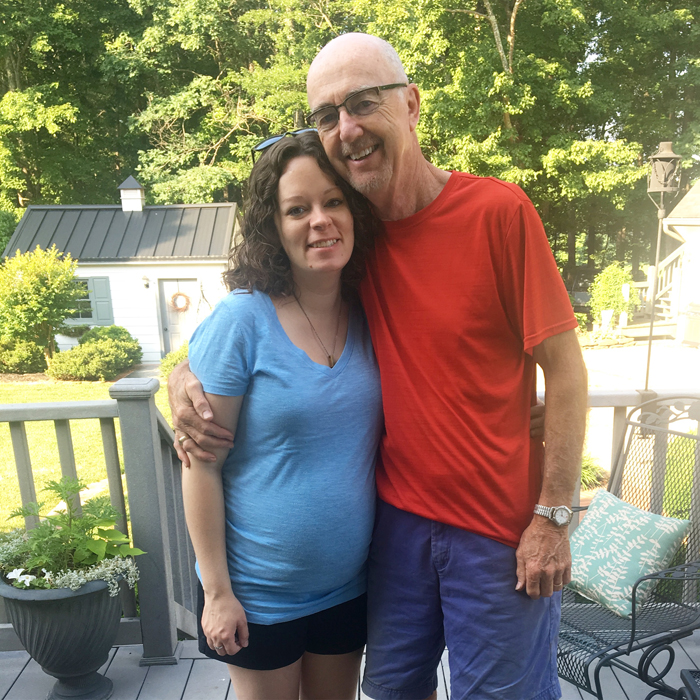 That Thursday I got together with my cousin Sarah and we headed to the big town of Farmville, about a half hour drive from home. I'm so excited every time I visit to see so many new things popping up all over the place downtown. My cousin has opened a pretty popular brewery, there's a fancy new modern (and surprisingly affordable) hotel (complete with rooftop bar), and local restaurants seem to be thriving (vs the previous influx of chain places.)
Sarah and I had ice cream at Uptown Coffee Cafe and then ran around taking a few photos. I snapped a few of her with my new CabinZero backpack (post coming soon) and she snapped a few of my bump. She joked that in that blue shirt baby was a little blueberry and I laughed because I felt like I looked like Violet Beauregarde. (I really hope people get that reference.) Afterwards, we headed to the new Farmville Donuts & Kolaches…so good! I took home a box of six five and they didn't last long with my dad around.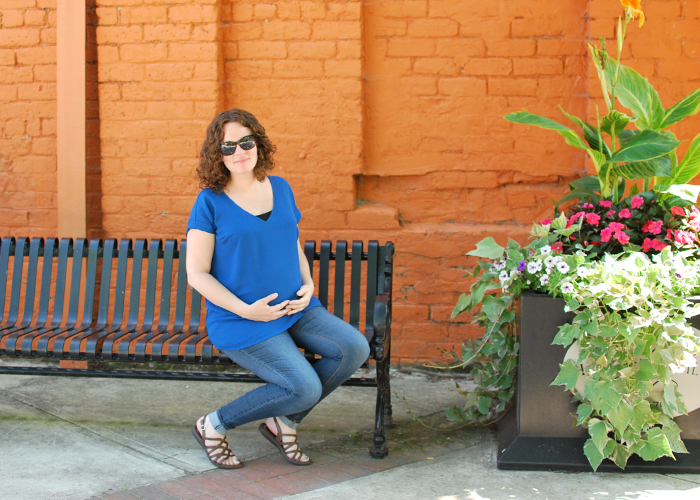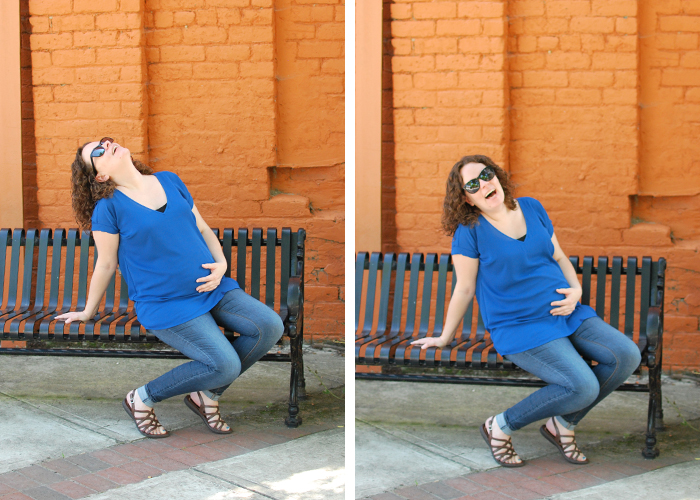 On Saturday we went to the home of some family friends for a duel birthday party. The party was for my friend Katherine's grandparents, who may as well be family. Even though Kat grew up in Richmond with her mom, she would spend several weeks every summer at her grandparents' and they would call my mom to invite me over to play. Kat and I would spend days upon days together, building treehouses, playing in the greenhouse, making paths through the woods to the creek, concocting our own special dinner recipes, and pretty much anything else we could get into at that age. It's fun being so close to her here now in Richmond, but it was a special throwback to be at her grandparents with her this weekend, where she drove me around on the 4-wheeler at about 10 miles-per-hour so not to shake up my baby bump too much.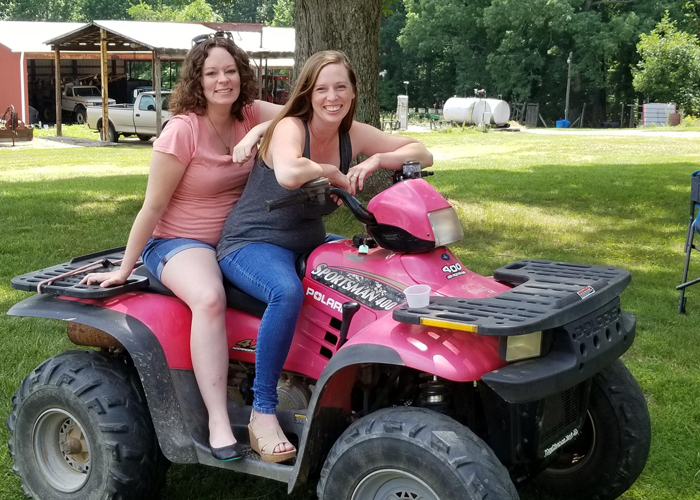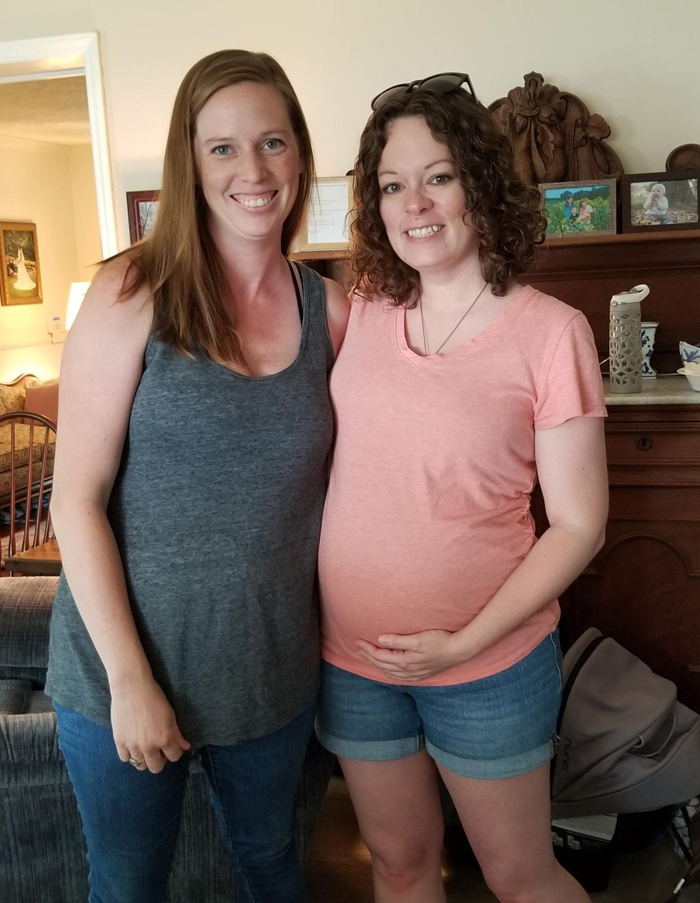 Thanks to the heat and being on my feet so much over those five days, I experienced my first bit of pregnancy swelling, as in my bony little ankles completely disappeared and even my calves seemed like they were about to pop. I'm still learning my limitations with this pregnancy and now I'm afraid for how things are going to go when we're at the beach in August. I'll just have to take it easy! (But not taking it easy was totally worth it.)