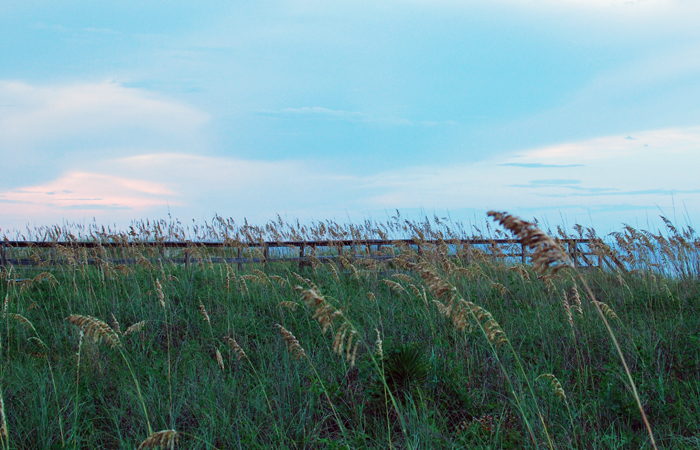 This week has been one of completing checklists.
Everything on our "must-haves for baby" list has been bought, thanks to our many showers and the registry discounts that were activated this month that gave us great savings on things we wanted to buy ourselves. My mom came and we went shopping for hospital bag necessities, which mostly consisted of a new comfy robe and some loose-fitting pjs that I can nurse and recover in. Thanks to a couple of Target visits and Amazon Prime, I've also gotten everything else I wanted for postpartum prep; I'm making little baskets for in my bathroom and bedside table to help me take care of myself through those first few weeks. (Is anyone interested in learning more about these different lists and what I'm doing to prepare? I love lists, clearly!) I'm sure our bank is concerned with this week's spending habits and the USPS man is thrilled with the extra exercise he's been getting lately.
Baby is feeling imminent as we approach week 34. He's almost fully baked and my body is feeling it. Ever since my exhausting time at the beach, my body can't seem to catch a break, between discomfort while trying to sleep, the never-ending kicks and jabs, and the general heaviness and backaches. While that sounds like nothing but complaint, I surely am grateful for all of those pains and kicks. It's amazing to watch little dude move around and I can now point out exactly how he's situated at all times. He's been head down forever and I hope he stays that way, but he likes to flip from side to side, alternating which side of me gets kicked that day.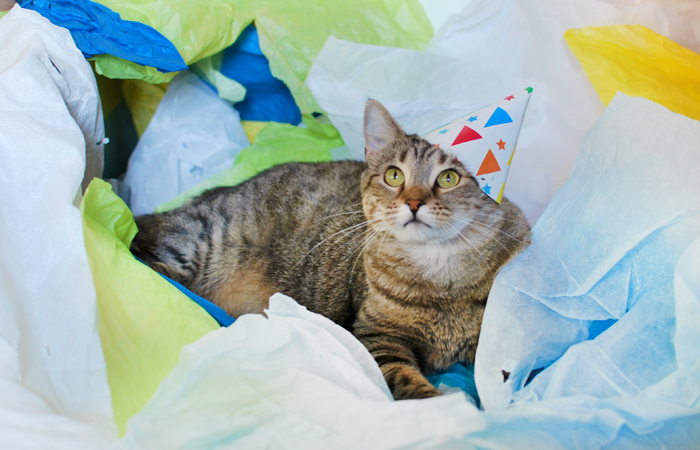 In non-human-baby related news, our first baby, kitty Rory, turned two on Wednesday. She laid in her collection of tissue paper (her favorite toy at the moment, she's so funny diving into it and sending it flying,) and let us put last year's little birthday hat on her again for photos. (Here's last year's birthday photo.) I can never get over how chill she is about things like this, or how well she does riding in the car when we cart her back and forth to my parents' place or Roanoke for weekends. She currently loves licking the knife after I spread cream cheese on my bagel in the morning, sleeping under the blanket next to me on the couch while I'm on my laptop, and waking Dan up in the morning for cuddles just a few minutes before her automatic feeder rotates for breakfast, despite the automatic feeder's purpose being she didn't need to wake us up so early for food. She is the best and we're only slightly concerned about how she's going to react to bringing baby home.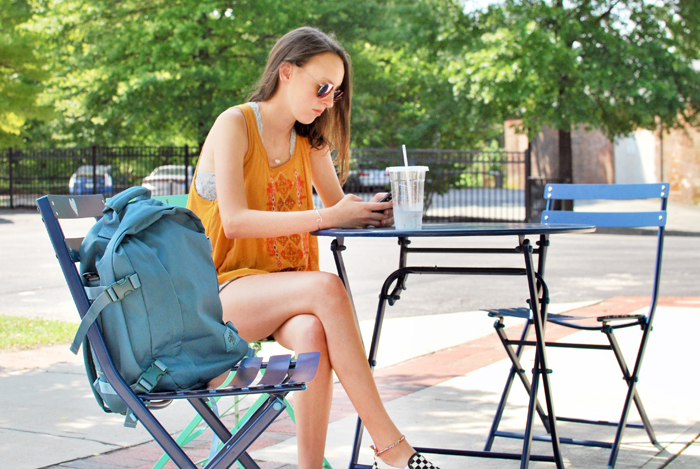 You guys, I'm starting to have that "fresh start" fall feeling…my favorite feeling of the year. There could be many reasons I'm feeling this way already. For one, we are done with all of our summer plans. We have zero plans to travel anywhere or do anything that takes us out of Richmond for the foreseeable future, and that's both kind of crazy for us (you know how much we're on the road) and also really exciting. I'm looking forward to Saturday morning trips to the farmer's market and empty afternoons doing a little deep house cleaning and yard work before baby. As Dan sat in our living room floor putting together our new stroller, I was watching and daydreaming about pushing it around fall festivals with our little wiggly guy inside. Soon! I'm also ready for fall-scented candles and pulling out my big black boots and buying big comfy cardigans, which will be conveniently perfect for my postpartum body this fall.
Of course, back-to-school season always makes me feel this way. My hometown's schools started on Monday and my Facebook news feed has been full of adorable first day photos all week. My cousin Sarah is moving into her dorm at VCU tomorrow, which is just wild to me, but I'm so excited to watch her begin this new chapter in her life and excited she'll be so close to me for it. I can't help but to be nostalgic about how life felt back when I started college for the first time, or how it felt every time I moved to a new school and started fresh (which I did more times than normal.) I was in Target the other day and saw the school supplies and immediately wanted to buy fresh new college-ruled notebooks; I don't even know what I'd use them for at the moment, but nothing gives me the same weirdly excited feeling as a fresh new notebook. Maybe I'll go back to school one day; who knows?
Is anyone else starting to get that fall feeling too? I promise I'm not trying to rush summer away.