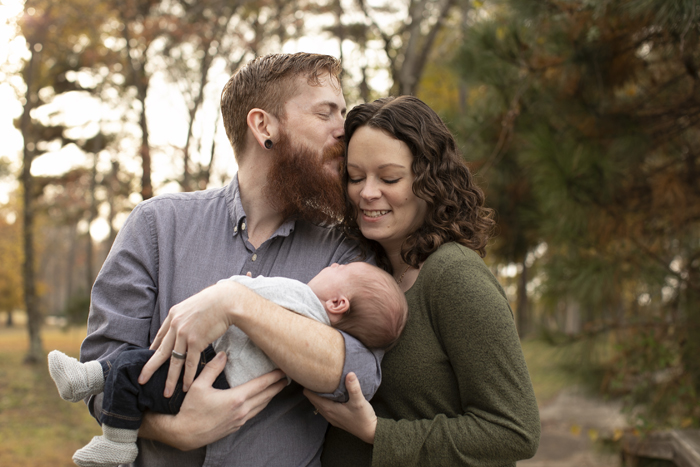 I knew I was taking a gamble when I decided to book a photo session back before Desmond was born, but I couldn't resist when I saw my photographer friend Megan share that she was offering fall mini sessions in November. At the time I knew that Des would only be somewhere between five and eight weeks old by the session date, but the price and timing was right, and ya know…I really wanted to send family Christmas cards this year.
Des was only five and a half weeks old when we made the trek to the south part of the county for our shoot and the unpredictability with how he'd deal was a bit nerve-wracking. My fears were justified when we began to take him out of his carseat and he immediately began to cry and fuss. He cried for at least ten minutes of our fifteen minute session. "I'll just be happy if you can get one good one," I told Megan, but she has a lot of experience working with babies and worked her magic, getting many more than that.
Des is definitely making faces in some of these and we've enjoyed laughing at them, like the one of him crying into Dan's beard below. We did get a good one for the Christmas card, but I mostly love that we have some great—and true to life—photos of us all together while Des is so young. We look as exhausted as we truly are, and Des is giving us the "Dan-brow" in half of them, but that's what makes them perfect.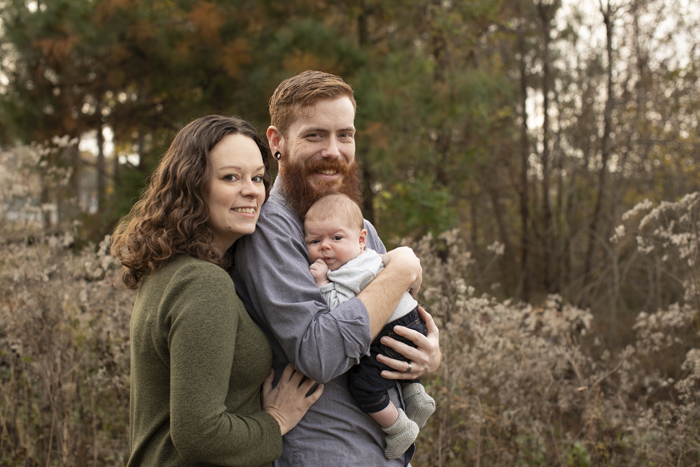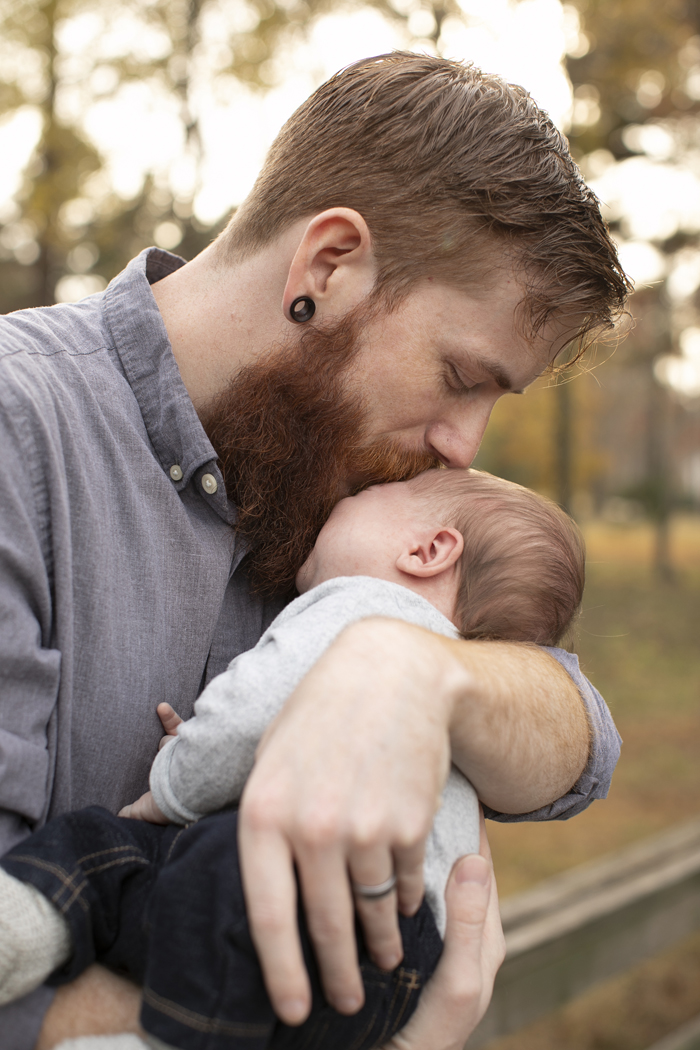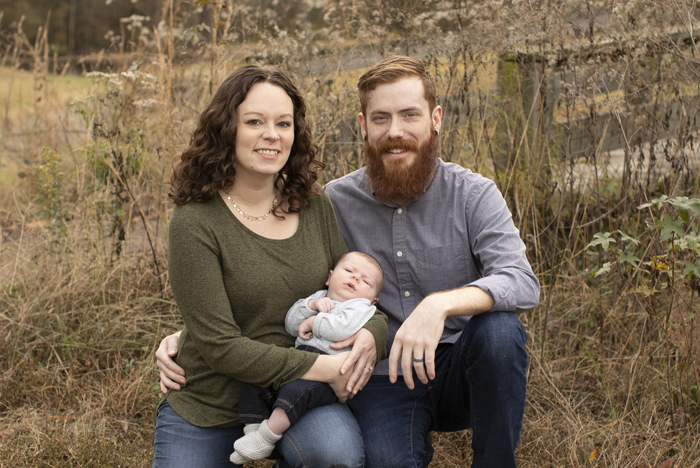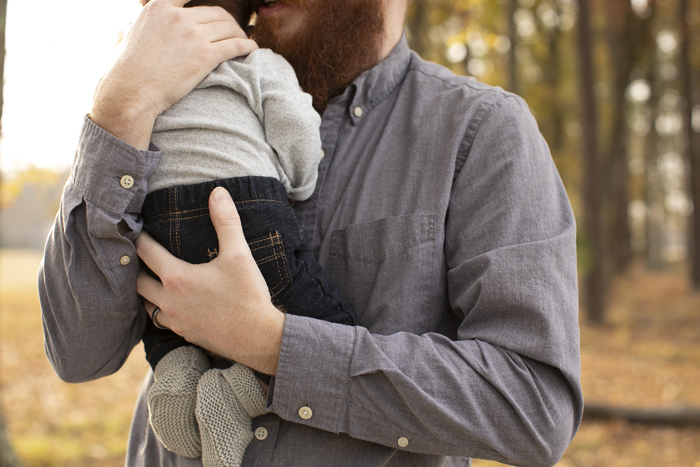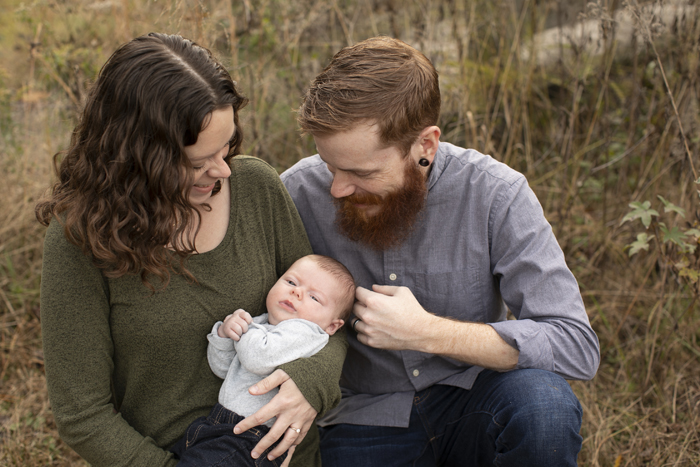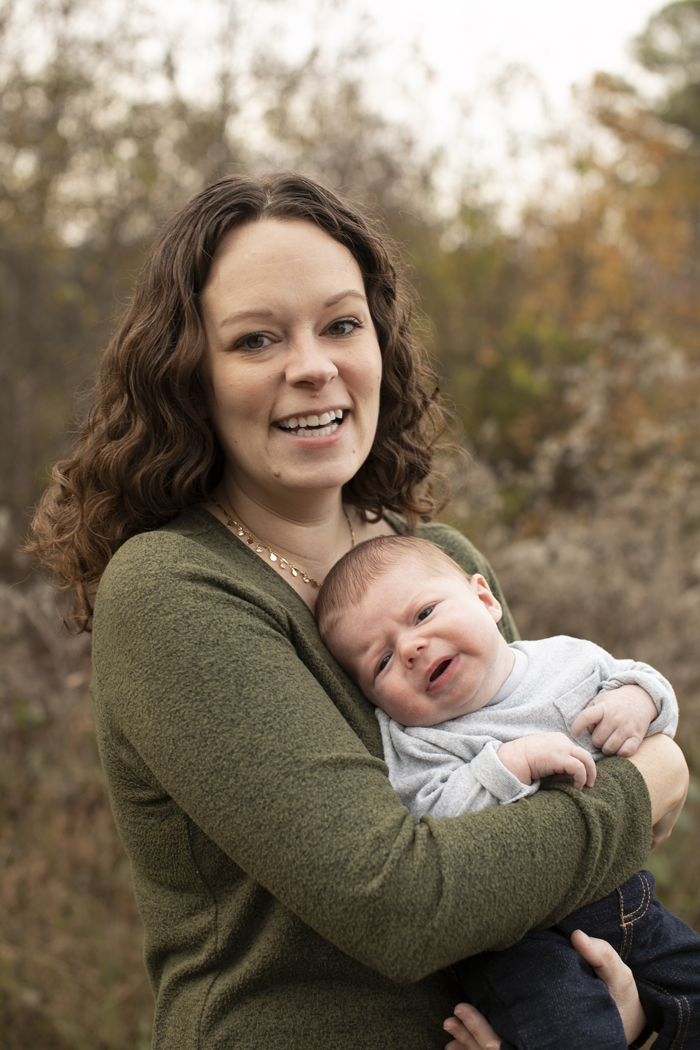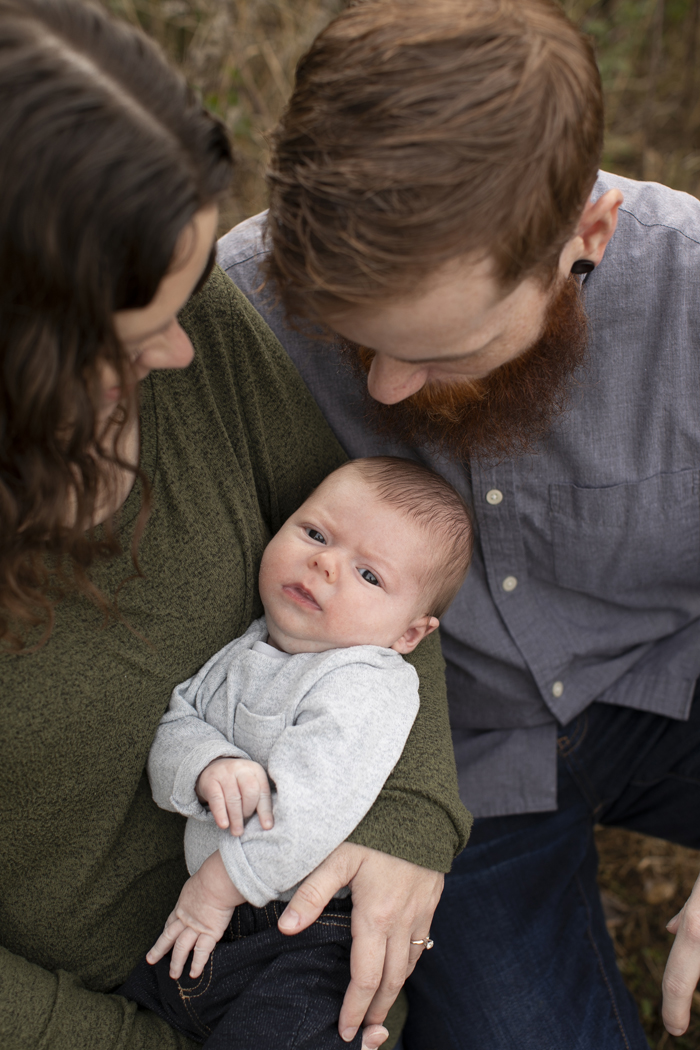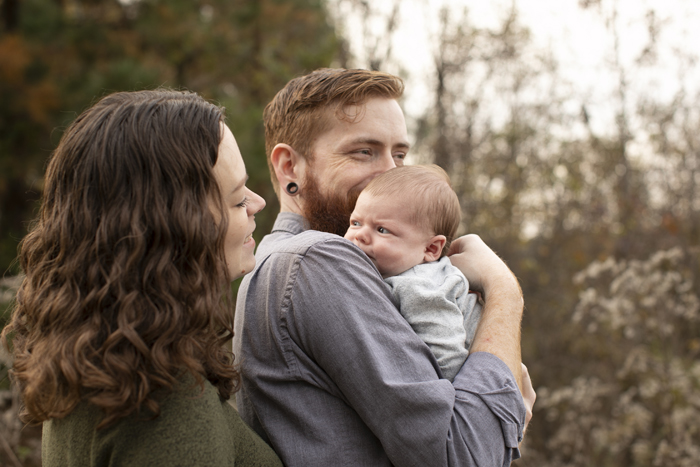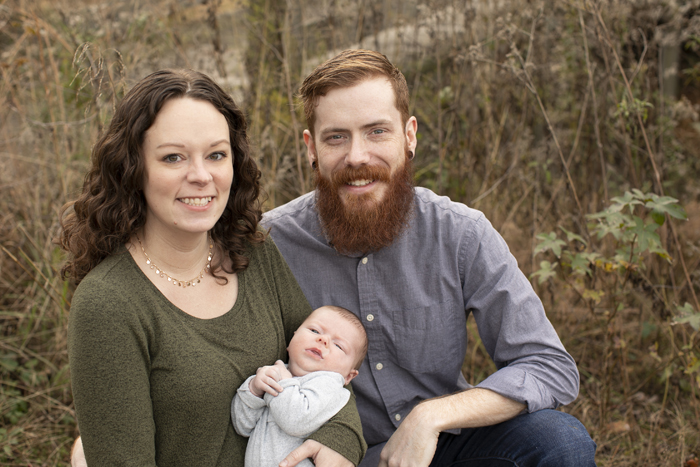 I created our Christmas cards with Minted and absolutely love them. This post isn't sponsored, but if you use this link you can get $25 off your $100 order.
I have a few extras and would love to send one out to some of my blog friends if you'd like to receive one! Just let me know below.