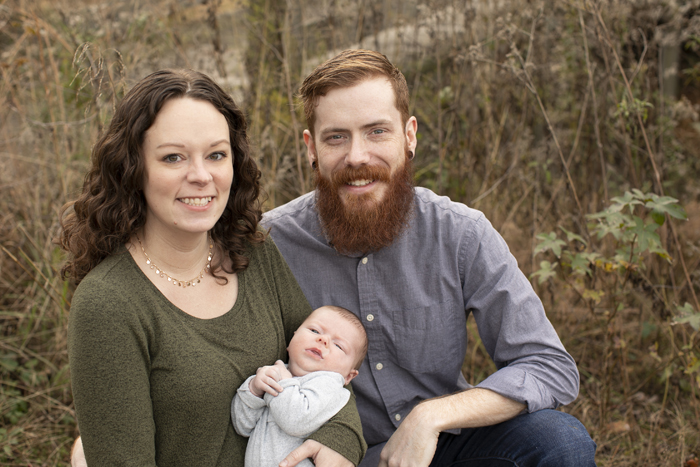 It's the day after Thanksgiving and I've been trying to write a post for at least two weeks.
Life with a newborn is something else. Time is both crawling and flying by, depending on what I need or want to get done. I get a few moments here and there to try to check a few things off my to-do list and right now is one of those moments. The "Christmas Hits" Spotify playlist is on rotation, I've spent way too much of our money this morning shopping online, and our tiny little fake tree is coming out of the attic this afternoon. (I've been saying that for at least a week, so we'll see.)
Yesterday was the first Thanksgiving that Daniel and I have ever spent without at least some family, besides each other. Even when we lived in California, so far away from everyone, my parents visited for Thanksgiving the first year and we spent the second in Alaska with Dan's grandfather. This year it was just us plus Des, who is absolutely what we're most thankful for this year. He slept in his bassinet while we ate more food than two people alone could ever need. We are so fortunate, blessed, and grateful.
It was just too much for us to try to travel to see family for one day. We'll have much more time to spend, and probably feel much more prepared to do so, at Christmas. My mom could barely stand it though, so we "saw" everyone and joined my family for the blessing of the meal through Google Duo. Mom discovered this video chat app recently and has needed to "see her baby" at least once a day since. I'm not complaining, it's just funny. I can't believe she gets enough signal down there to do it in the first place, but it's crystal clear.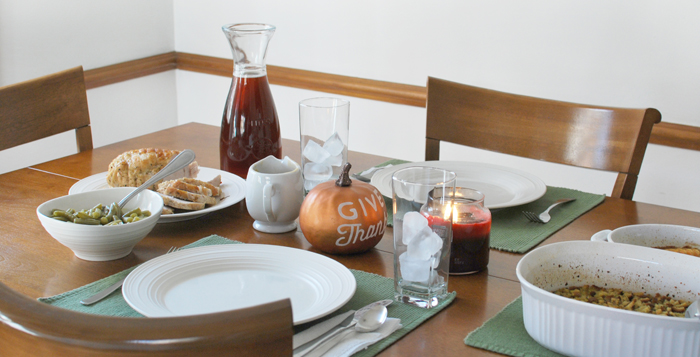 Desmond is six weeks old already, which blows my mind. He's gained over two pounds and grown two inches since birth, almost outgrowing his 0-3 month footie pajamas lengthwise already. We think he's going to be tall like his great-grandfather; he'll probably tower over me in less than 15 years. Another thing that's hard to imagine is that I haven't had more than three hours of sleep at a time for over six weeks. Not that I can't imagine the feeling…goodness…I just can't believe it's been that long.
All I want for Christmas is to sleep for eight solid hours, haha.
My friend Katherine once told us, "Just when you don't think you can take it anymore, they smile at you." She was right. Des has started smiling at us intentionally and our hearts melt every time. It's pretty much the greatest thing in the world. Who cares if you only slept four hours last night?! Look how sweet he is!
In my last post I shared that we were heading down to my hometown for the annual GTC Cabin Party weekend, but that was before I found out my dad had shingles and all of our plans had to change last minute. The weekend still happened, but we had to keep Des with us the whole time, didn't get to see my parents at all, and we had to find a place to sleep where Des wouldn't disturb everyone every 2-3 hours at night. Luckily my uncle's log cabin wasn't being used that weekend, so the three of us stayed there. If it wasn't for our exhausting nighttime routine it would have felt like a mini vacation, which is strange considering it's less than a mile from the family farm. It was great to see everyone, but it wasn't the same; we missed a lot, and what we didn't miss I barely remember due to being so tired. Regardless, everyone got to meet and hold Des and that made it worth it. Next year he can stay with my parents for a while, I hope!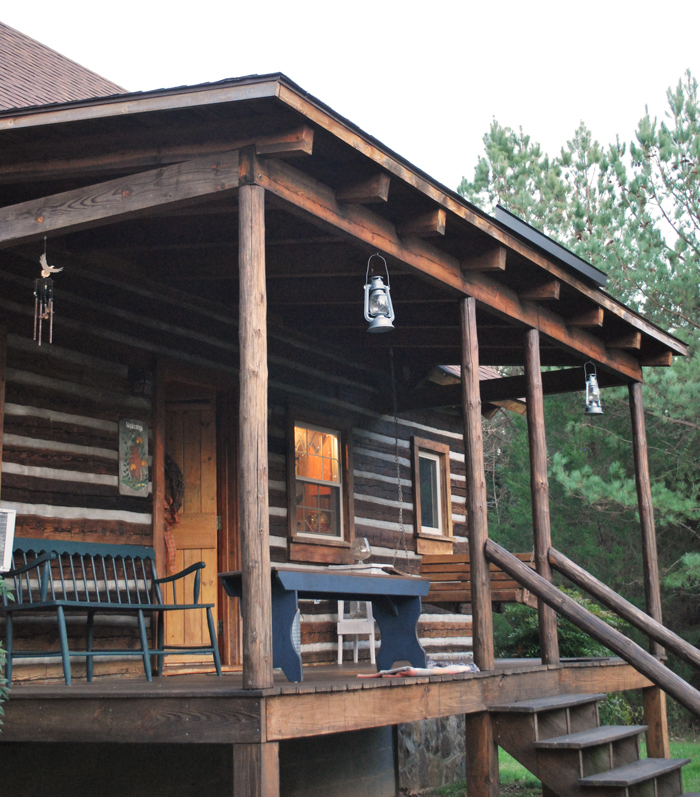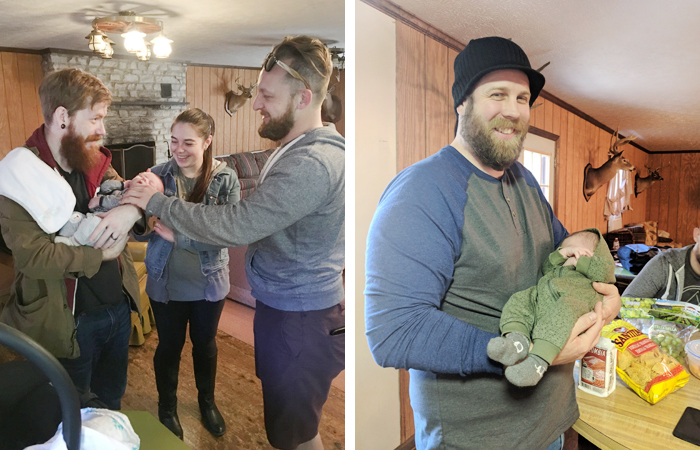 To make up for our lack of hang time, Tom and Janel made a day trip to Richmond last weekend just to catch up and hold Des for a while. Janel and I picked up tacos from Don't Look Back and slices of pie from Proper Pie and we all chatted, stuffed our faces, and watched part of Solo: A Star Wars Story. It was so nice to spend that time with them.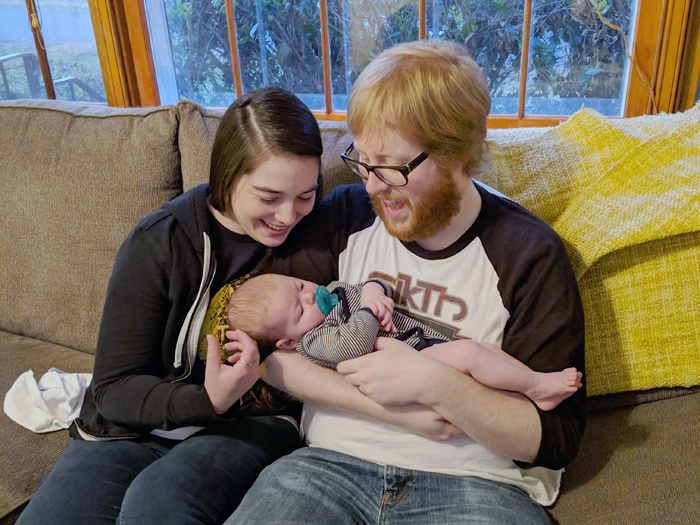 Despite our complete and utter exhaustion, our inability to do anything in a timely manner, and our constantly changing lifestyle and plans, I've never felt so grateful for my life and everyone in it. We truly have the best family, friends, and little guy we could ever ask for.